New 'Parent Taxi App' charges kids for their lift in CHORES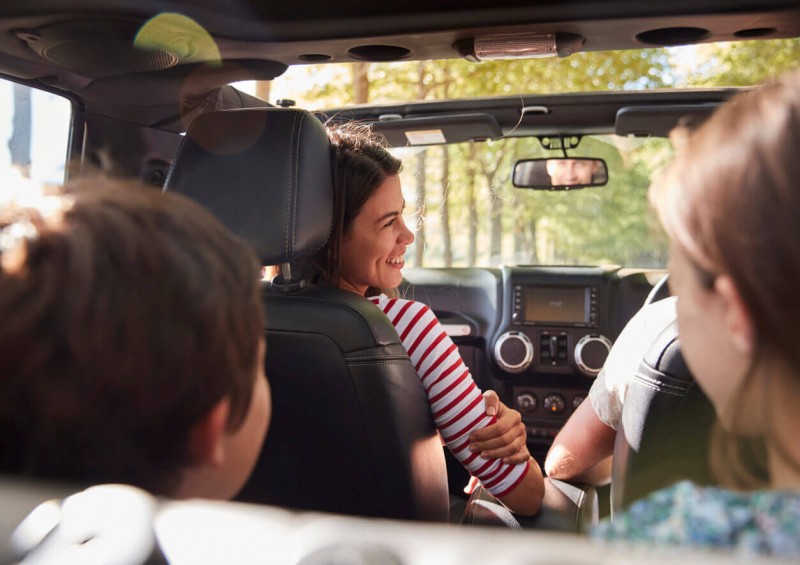 When you take on the role of a parent, it may sometimes feel that you've also taken up a new job as a taxi driver – don't worry, 66% of parents feel this way!
This is why Škoda have introduced a new smartphone app which will calculate how far parents have driven for their children, then recommend some chores that they could do to repay the favour.
The Škoda app might just become your favourite piece of car tech to-date, using GPS technology to track how many miles mum and dad have driven their children and equating them to certain household chores.
Here, there, everywhere!
Studies by Škoda concluded that running their children here, there and everywhere adds almost 1,700 miles to a parents' annual mileage – that's almost twice the length of Britain!
The report also suggests that mum and dad spend around 3 hours every week chauffeuring their kids around, with the annual figure topping 160 hours.
Škoda's app: How does it work?
The app is available on both iOS and Android phones, and it works just like a traditional taxi meter, with the number of miles driven ticking upwards as the journey goes on.
The rates at which you 'charge' your children are fully customisable, with the option of adding an extra chore to between every 1 and 15 miles driven (perhaps depending on how many cries of "are we there yet?" you hear!).
You can also send an invoice directly to your child's phone via text or email, with feeding the dog, washing the dishes and tidying their bedroom all potential currencies for payment!
The taxi app allows you to view a complete backlog of completed journeys and even share them on social media, if you wish.
What have parents said about the Parent Taxi App?
Mum of a teenager daughter and popular blogger, Jo Middleton, said: "This is the app that I've been waiting for! It's true that kids generally have a better social life than adults and as result that can mean a lot of car journeys each week.
"Although I love encouraging them to get out and do more, I think it's a great idea to swap miles for some help around the house in return."
Well done Škoda!
As car gadgets go, this is certainly one of our favourites – but will it catch on? We think it will!
Call Us Free on 0800 080 7042
We can help you with all your leasing needs, get in touch with us today