What is an SUV?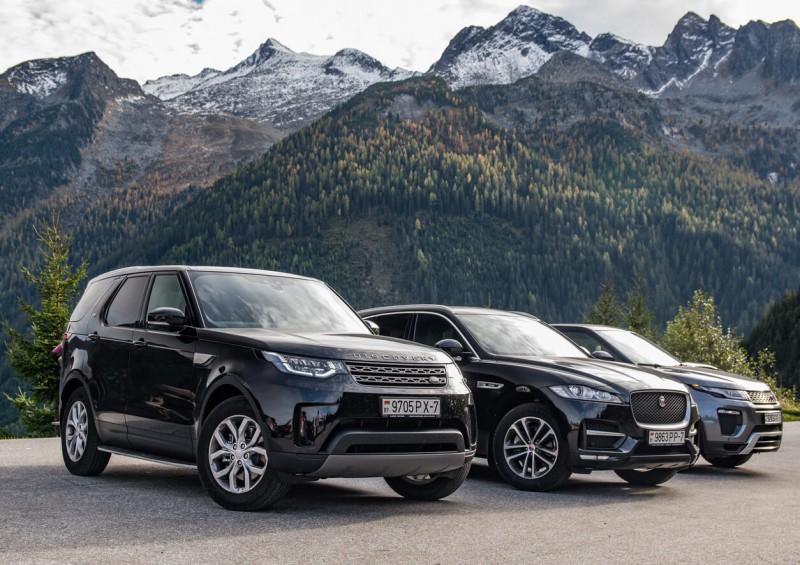 Defining an SUV
Prior to the late 1980s, no one in the UK had even heard of the term 'Sports Utility Vehicle' (SUV).
Cars were generally quite dinky in comparison, providing a compact box able to squeeze in the kids and an assortment of luggage to take away on a family trip to Skegness.
The kids could be shoved in without seatbelts and, if necessary, there was space in the boot next to the picnic for the littlest.
Then people started to think about safety, and comfort, and the need for a cup holder. Cars became a little larger, features became a little more advanced and somewhere in that mix, the SUV was born.
With a high driving position, impressive boot size, an interior designed with practicality in mind, four-wheel drive and an ability to drive safely in wet weather, mud and snow, the SUV made an impact as soon as it became generally available and didn't ever falter.
The Genesis of the Sports Utility Vehicle
"Four by fours", or 4x4s as it is written, had been the mark of a rural life. These vehicles with their four-wheel drive and rugged construction were exemplified by the Land Rover and were rarely seen in towns.
Take a trip to the countryside, however, with all its mud and fields and the green Land Rover was as regular a sight as a tree.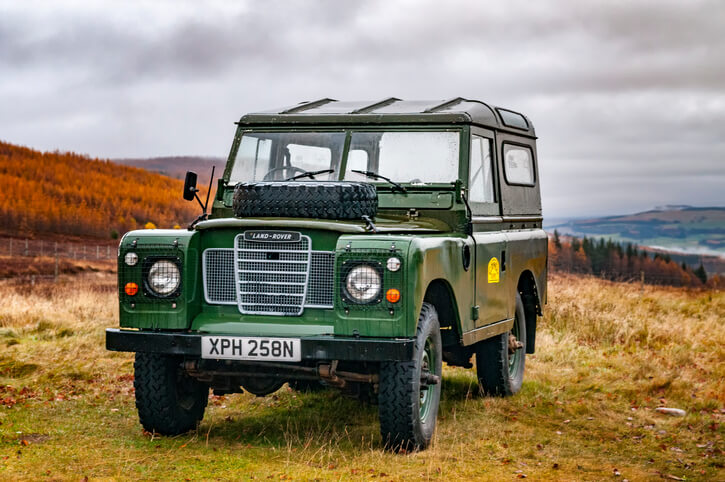 When SUVs started to become a little more popular, they were often derided in towns and cities as being particularly 'over the top'. These machines were gargantuan in comparison to the common hatchback or saloon car of the time and one of their main features touted was that of a range of off-road settings.
Comfort and safety will turn heads in the long run though. The higher driving position and bulky surround of the big SUV made many feel a lot safer on the road – especially when driving on a motorway alongside trucks, and the roominess that's part of the SUV interior.
By the turn of the millennium, the SUV cars were here, not just to stay, but to dominate.
Different Types of SUV
Today the range of SUV options is huge and there are plenty of size variations:
Small SUVs
From the mini SUV, which owes a lot to the supermini market in the UK and Europe, to the compact SUV, a car which loses a little in boot space and engine power to gain in fuel economy and urban efficiency – the smaller SUVs are an enticing purchase for anyone looking to drive a car with SUV features without quite the bulk.
Compact SUVs are often called SUV crossovers, or simply crossover cars, due to their nature of crossing over between a full sized-SUV and a standard hatchback. They tend to have the body shape and high driving position of an SUV while maintaining the size of a regular hatchback.
Common small SUVs, compact SUVs and crossovers include: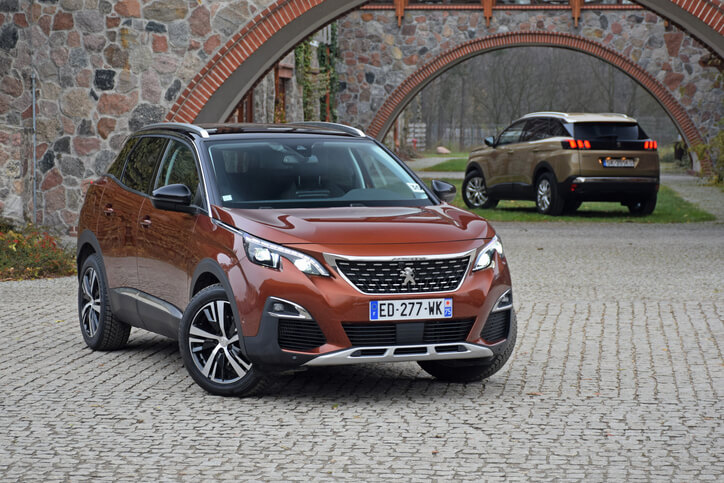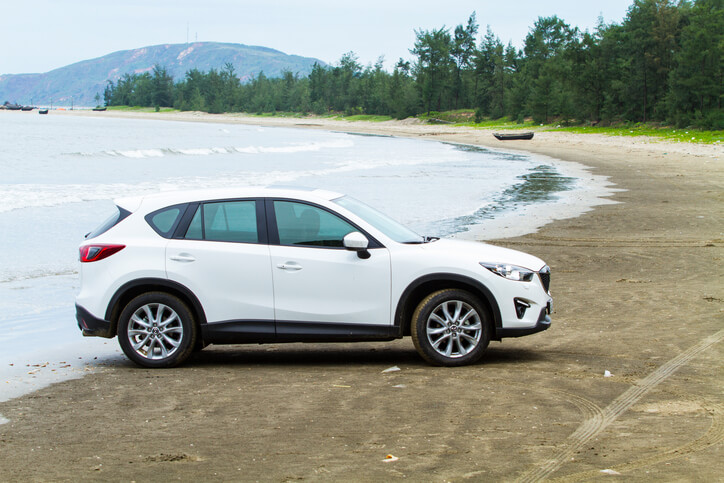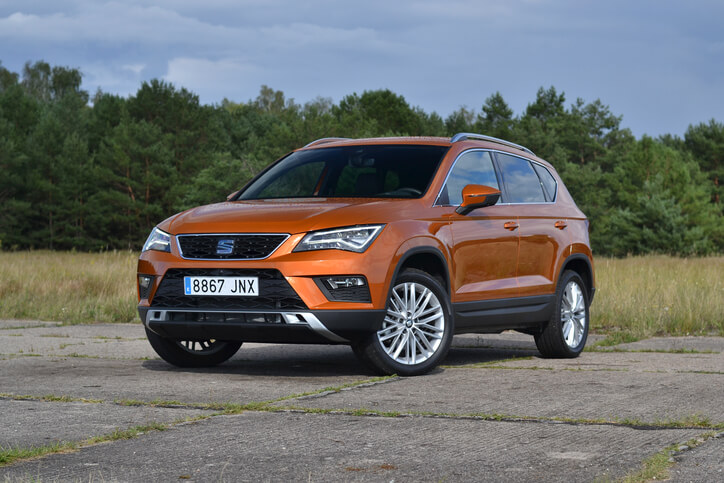 Midsize SUVs
In trying to define the full range of SUVs, many manufacturers have taken to marketing their cars as 'mid-size'.
In terms of features, there is usually little to differentiate between them and a straight full-sized SUV, except for the loss of boot and passenger space which comes from the smaller body.
Some of the most popular models of mid-ranged SUVs include: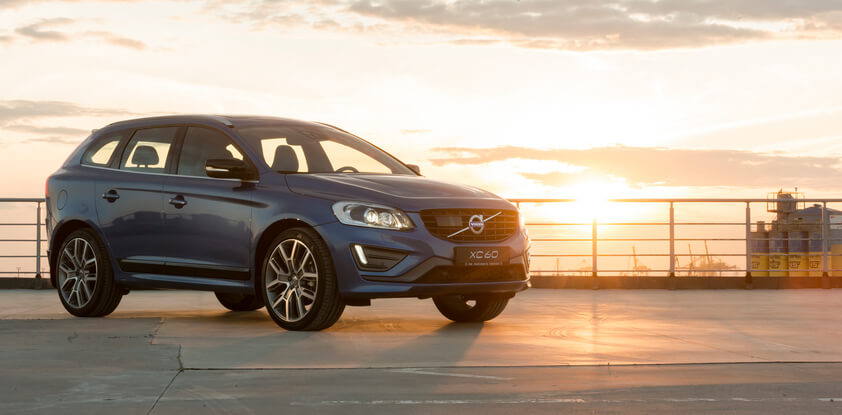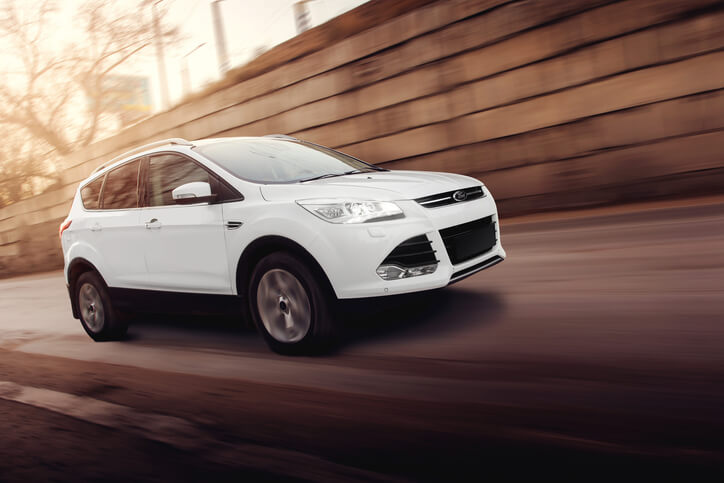 [Photo credit]
Standard SUVs
With all the features so touted across SUVs – four-wheel drive, off-road capability, high-driving position, solid safety record etc., a standard or full-sized SUV also boasts a large interior, often enough for three rows of seats and top end boot space.
Traditionally, these powerful vehicles only have a couple of downsides. Firstly, with larger engines, they can be less economical than their smaller cousins, and secondly, the bulk can make them harder to drive and park in built-up areas.
If neither of those issues pose much of a problem for you, then a full-sized SUV may be the perfect vehicle.
Examples of standard SUVs are: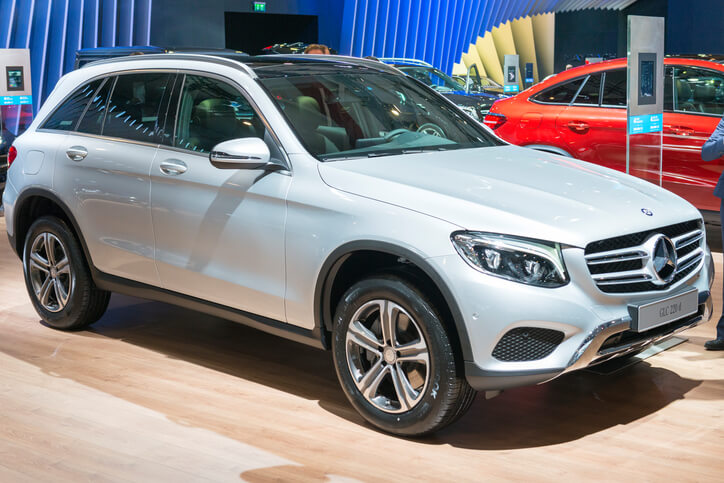 Toyota Land Cruiser
Nissan Armada
Extended SUVs
For the ultimate in large car, the extended or expanded SUVs can provide an almost tank-like quality to your driving experience! Stretch HumVees and the massive Cadillac Escalade ESV fall neatly into this category.
The Difference Between SUVs and MUVs
In similar territory to the SUV is the MUV or 'Multi-Utility Vehicle'.
The main difference between them is the roots of their development. Where the SUV comes from a lineage that originates with an American-style truck chassis common in the US, the MUV descends from vans, with a body-shape and underlying construction to match.
MUVs therefore tend to be somewhat cheaper, featuring only FWD (front wheel drive) rather than 4WD, and lacking some of the rugged off-road ability of the SUV.
Pros and Cons of an SUV
When asking yourself 'what SUV should I buy?' or even 'should I buy an SUV at all?', it helps to look at the advantages and disadvantages:
Pros:
Four-wheel drive means a steady, solid driving experience on a range of surfaces – SUVs are good in most weather conditions.
Higher riding position for a safer and more comfortable drive.
Modern design often means higher technology specifications.
Decent engine power.
7-seater SUVs available for larger families.
Roomy interior.
Good boot space.
Cons:
Engine power on larger models means more expensive to run.
Larger SUVs can be difficult to drive on narrow streets and may be harder to park.
Leasing an SUV
At Complete Leasing we are able to get you the best deals on leasing an SUV, whether it's for a compact SUV or a fully-specced larger vehicle.
Give us a call today or fill in our contact form to get a call-back at a time convenient to you, and you could soon be experiencing the luxury of a Sports Utility Vehicle yourself.
Call Us Free on 0800 080 7042
We can help you with all your leasing needs, get in touch with us today