Business Car Leasing Explained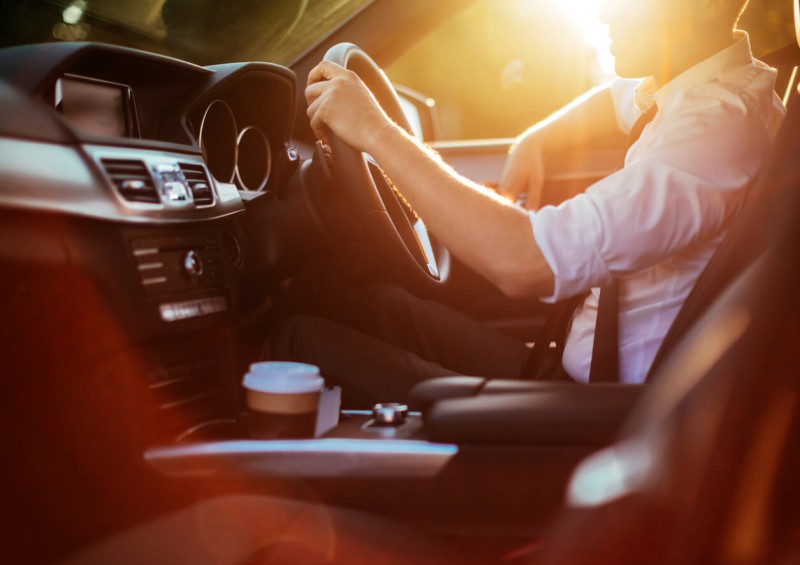 Depending on your business requirements and whether you are a sole trader, partnership, limited or public limited company, leasing cars or vans is the most popular way to drive brand new vehicles for various work-related purposes.
Leasing a business car or van offer low, fixed-cost motoring, which can improve the company's cash flow and offer minimal capital expenditure, so leasing works out as the most cost-effective option.
Leasing a car for business is really convenient, as you do not have to worry about the depreciation or selling them later on - this risk is transferred to the finance company. You simply return them and get new models every few years (or however long your agreed term is).
Business contract hire (BCH) is the most popular and easy-to-manage form of business vehicle leasing.
Over 50% of all new company cars are leased on business contract hire.
So, what exactly is BCH?
Business Car Leasing Explained
Also known as Business Contract Hire (BCH) is a way of hiring a car over a specific period of time. It works in a similar way to a personal contract hire (PCH) policy, but it is specifically designed for companies.
It is common for businesses to sign up to a BCH agreement for their vehicles, be it for one car or van, a few vehicles or a large business fleet - it works out as our most suitable form of leasing for business owners.
The contract term is flexible, and is usually anything between one and four years, depending on what the business owner requires. Short term business leases are also available for under 12 months and can be fixed or flexible.
Alongside the many benefits of business leases, the VAT is recoverable for every contract. If the vehicle is solely for business use then 50% of the VAT can be claimed back if you are a VAT registered company. It is possible that you can claim all the VAT if the car is only used for business purposes and not for private use.
You will pay an initial payment at the start, which is generally around three months' worth of payments, but you can usually choose the amount you pay. You may be able to pay just a one-month initial rental payment, which is effectively no deposit (just bear in mind that the bigger deposit you pay, the lower the monthly payments will be). After this, you will continue to pay for the lease with monthly instalments.
Throughout this term, the company never has ownership of the vehicles, so when the contract finishes, the vehicles will be returned to the leasing company.
Following this, you can then decide whether you want to extend the contract or get a new model and start a new one. With certain finance options, you may be able to buy the car with a balloon payment.
Business Car Lease Monthly Payments
A few factors are taken into consideration when determining how much your monthly payments are going to be. The overall cost will depend on the manufacturer and model you choose.
Every brand new car depreciates in value as soon as it leaves the forecourt - it can lose up to 60% within three years. At Complete Leasing, we will work out the residual value (RV) for you, also known as the guaranteed future value (GFV). This is the car's predicted value for when the contract ends.
Then, we will subtract the RV from the car's initial retail price - the remaining amount is what you will pay off throughout the contract. Essentially, the higher the RV, the lower your monthly payments will be.
For the first month of the term, you need to pay an initial payment, which will be deducted from what you have to pay off. You will then continue to pay the rest in monthly instalments until the contract ends.
One positive thing about the monthly payments is that they are fixed, so you always know where you stand when working out your monthly outgoings.
The Pros and Cons of Business Contract Hire
Requirements differ from business to business, so it really depends on the needs of your company when it comes to leasing.
As with any type of financial agreement, there are advantages and disadvantages. With business contract hire, there are many more pros than cons.
Pros
Low monthly payments.

If you want to run a fleet of vehicles for your business, BCH makes it more affordable and means you don't lose money because of depreciation – leaving you to focus on investing in other areas of the business.

The company's liquidity, ratio, gearing and return on assets can improve, as it is not necessary for the vehicle lease to appear on the business's balance sheet.

A full vehicle warranty is offered on all our vehicles.

100% of your VAT is recoverable with VAT-registered limited companies (only if the car is used for business), and 50% can be claimed back if you use it for personal reasons too.

Flexible contract term – you can choose how long you want to lease the vehicles for.

You can just return the vehicles when the contract ends and get new ones.

Road tax is included.

The initial payment doesn't have to be much – it normally works out between one and 3 monthly payments upfront, but you can decide this.

Fixed monthly payments – you always know where you stand financially.

Maintenance, servicing or replacement vehicles (in the event of an accident) can all be taken care of with an additional monthly fee. This means you don't have to deal with any unexpected repair bills during the contract.

Many brand new models have the latest technology that could cut your overall costs and save you hassle, such as fuel-saving features or sensors that can provide drivers with visual, audible or haptic warnings – cutting petrol costs and the risk of accidents when your staff are driving.
Cons
The mileage limit is the main drawback for many when it comes to leasing. Don't go for lower mileage just because it's cheaper – if you exceed this, it can be expensive. Try to work out an accurate mileage limit based on your company's needs. You also don't want a really high limit, otherwise you might end up paying more, so try to be as accurate as you can.
The vehicles never belong to the company, and there is no option at the end of a BCH lease contract to buy. If you feel you may want to buy the vehicle at the end, perhaps another form of leasing would be best for you, such as business contract purchase (BCP), for example (see below).
When you hand the car back to the finance company, they will need to check that the condition of the vehicle doesn't exceed the BVRLA's standard wear and tear guidelines. Any damage beyond normal wear and tear will have to be paid for – make sure you're aware of these guidelines before you or your staff drive the vehicles.
Eligibility
To be able to get a business car lease contract:
You must be a sole trader, partnership, limited company (Ltd) or public limited company (PLC).
You must provide bank statements and, if possible, audited accounts.
You must be able to provide proof of address and identification of the director.
If possible, you should have a good credit rating, but every leasing agreement is different, so this may differ from deal to deal.
Business Contract Purchase (BCP)
A BCP agreement is similar to a BCH in that you pay an initial payment and continue with monthly instalments until the end of the contract.
The main way that BCP differs is that you have three options at the end:
1. You can return the fleet of vehicles and end your agreement completely. As long as all payments have been made, the vehicles are in good condition and you haven't exceeded the mileage limit, then this shouldn't be a problem.
2. If you want to keep and buy the vehicles, you can either pay a balloon payment (the outstanding balance) or refinance the remaining cost. Once this has been paid, you take full ownership of them.
3. At the end of the contract, if the vehicle is worth more than the predicted value (RV or GFV), you can use this as equity to pay toward the deposit, if you wish to part exchange the fleet for more new vehicles.
With this type of agreement, the monthly payments often work out less than any other leasing option, but it all depends on your company and your needs. Contact us today at Complete Leasing for expert advice on what option would be best for your requirements and budget.
Business Car Insurance
No matter what you use your vehicle for, it is a legal requirement that you have insurance in place. When it comes to leasing a vehicle, insurance is not included so you will need to arrange this yourself.
You will need business insurance if:
You drive your leased vehicle to different work sites or offices regularly.
Colleagues use it to visit clients.
You drive a high number of miles on a weekly basis for work purposes.
This policy is different to commercial insurance cover, so be sure you understand exactly what it entails when you arrange it.
For more information regarding insurance, take a look at our Business Car Insurance page.
Is business car insurance more expensive?
Yes, premiums for business lease car insurance generally work out more expensive than a standard insurance policy. This is because those who use the vehicles usually:
Drive more miles.
Drive in heavy traffic.
Drive in new, unfamiliar places they've never been to before.
Therefore, business vehicle motorists are seen to have a higher risk for the insurer – as the chances of making a claim for compensation increase.
When you sign up to a business lease agreement, you must be able to provide an insurance certificate before the vehicles can be delivered to you. It must clearly state that the insurance policy is in the company's or director's name.
If your employees need to drive the vehicle, you may have to provide a letter requesting their authorisation to drive it and clearly state their role in your business.
What Lease Contract Is Right for My Company?
Here at Complete Leasing, we are an independent leasing company and have the right expertise to be able to help you find the right vehicle for your company or help you with your fleet requirements to suit your business.
We have a team on hand to give you more advice about business leasing, and more information on BCH and BCP options available for you.
We currently have a range of exclusive offers for business owners – you can take a look at our page here, or contact us today using the number below so that we can find the best business car leasing deals in the UK for you.
If you'd prefer, we can get in touch with you at a more convenient time – just fill in our quick contact form online and we'll get back to you.
Call Us Free on 0800 080 7042
We can help you with all your leasing needs, get in touch with us today