Business Car Insurance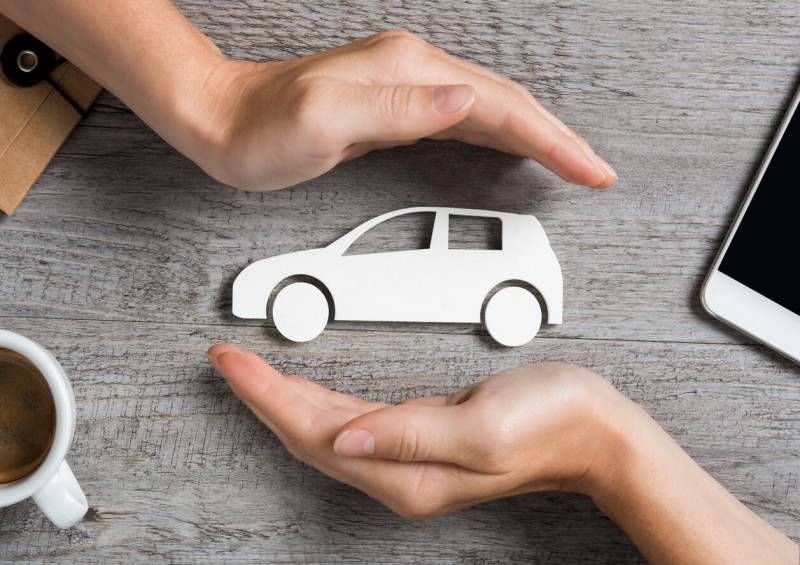 Things covered in this article:
Standard car insurance is a legal requirement in the UK.
It covers you for your personal miles and most policies cover your commute to and from work – assuming you work in the same place every day.
If you tend to visit different sites for work, or use your car for other business purposes, such as visiting clients, then you will be outside the terms of standard car insurance and will have a problem if you ever need to make a claim.
In this case, you will need business car insurance – whether you're leasing your vehicles on Business Contract Hire (BCH) or you've bought your car.
Many people ask if insurance is included in a leasing contract. The answer is no – you have to arrange your own vehicle insurance when leasing
What is Business Car Insurance and What Does it Cover?
Business car insurance comes in three classes and it is there to cover the use of your vehicle for work-based travelling.
It does not cover you if you wish to use your car as a commercial vehicle (for example, as a taxi or a delivery driver) – if this is the case, you need specialist commercial car insurance.
Class 1
Class 1, the most basic car insurance for business, covers you (the main driver) if you visit multiple sites as part of your work. If you need to travel to see clients for meetings, or if your place of work has multiple offices, then this basic business car insurance will be enough.
Many insurers also cover your spouse when you get class 1 business car insurance, but do check if this is the case when you apply for your policy.
Class 2
This allows a wide range of business use for your car - class 2 adds a second named driver to your class 1 insurance policy, meaning that a colleague can use your vehicle.
Class 3
This is the highest tier of business vehicle insurance. A class 3 policy covers a larger range of driving necessities and it is suitable for salespeople who travel a large number of miles for their work, often taking product samples with them.
Speak to your insurer regarding your level of business use, and be honest – there is nothing to gain from hiding the number of miles you travel or the number of sites you visit and if you are seen to have falsified your insurance, you could be prosecuted and any claims made invalid.
Commercial Vehicle Insurance
If you are using other types of vehicles for work-related purposes (such as a taxi, minibus, truck, HGV, lorry), then you will need commercial vehicle insurance.
This type of insurance covers you for full business use, including using your vehicle for any sort of client travel or as a delivery vehicle.
If you are driving a van or larger vehicle, make sure you have the right type of insurance. Commercial car insurance does not cover van use and you should get commercial van insurance instead.
If you have a fleet of cars or vans, then you may need to look into business fleet vehicle insurance, otherwise known as multi-vehicle insurance.
Your insurer will be able to help identify exactly what type of insurance you need, based on your needs.
The Cost of Business Car Insurance
Insurance is always calculated based on risk. If you are on the road for longer, doing more miles and driving during busy times, your level of risk is higher and therefore you're insurance premiums will increase– so business car insurance can work out more expensive.
Due to the level of risk, most business vehicle insurance policies are more costly than standard personal car insurance ones.
Don't try to save on your vehicle insurance by trying to hide business miles or by using your vehicle in a way that isn't covered under your insurance. If you do this, it is fraud and you may end up being prosecuted. Make sure you always have the right level of insurance for your real use.
Though you may think you are insured if you are driving to a client's site under your personal car insurance, you are not. You will be treated in the same way as an uninsured driver if an accident occurred.
Company Car Insurance
If you are provided your car as part of a company fleet, or otherwise under contract from your work, then your company should already have the right level of insurance in place. Make sure that you speak to your employer so that you fully understand the cover that you have and work within any confines of that policy.
Your employer is trusting that you use their vehicle for the purpose it is intended, and you will be personally liable if you undertake any action outside of your insurance.
Business Car Insurance and Leasing
If you are leasing a car, you are responsible for arranging the insurance yourself.
When leasing a car for business purposes, you should let the finance company and insurer know at the time of leasing and make sure you get the right class of business car insurance for you.
It is important to remember that business use often means you will be driving more miles, which could be outside of the terms of your leasing contract. Again, be honest about the level of travel you will be doing to avoid voiding your contract or being faced with fees later on.
Car Insurance and Employer or Colleague Pressure
Don't allow an employer or colleague to pressure you to drive your vehicle illegally. If you only have personal car insurance and your employer wants you to drive to a client's site for a meeting, politely decline and explain it is outside of your car insurance policy – your employer can easily arrange for a temporary business car insurance cover with another insurer for the day.
Similarly, be wary when asked to do favours for colleagues. If they wish to drive your car to get lunch, or for a quick trip during working hours, check that they have the relevant insurance in place. Don't simply hand your keys over to another without being absolutely sure that their use of your car is legal.
The law is very strict regarding insurance on your vehicle and people have been charged for driving without insurance in many situations, which may seem minor.
One example is of the driver who was asked to drive a computer from one side of a university campus where he worked, to another. On the way out of the car park he bumped a stationary car and was found to be illegally driving at the time – despite it being his car which was fully insured personally. The subsequent costs and later continued penalties on his personal insurance were significant. Don't be that driver!
Always Check Your Situation
At Complete Leasing we are here to help you have a simple and smooth experience when getting the right vehicle for your needs.
If you have any questions regarding your leasing agreement or the insurance required, speak to one of our representatives who are available and happy to help.
Alternatively, simply fill in our 'Request a call back' form below to arrange a more suitable time for us to call you back at a more convenient time.
Call Us Free on 0800 080 7042
We can help you with all your leasing needs, get in touch with us today