What is Car Leasing?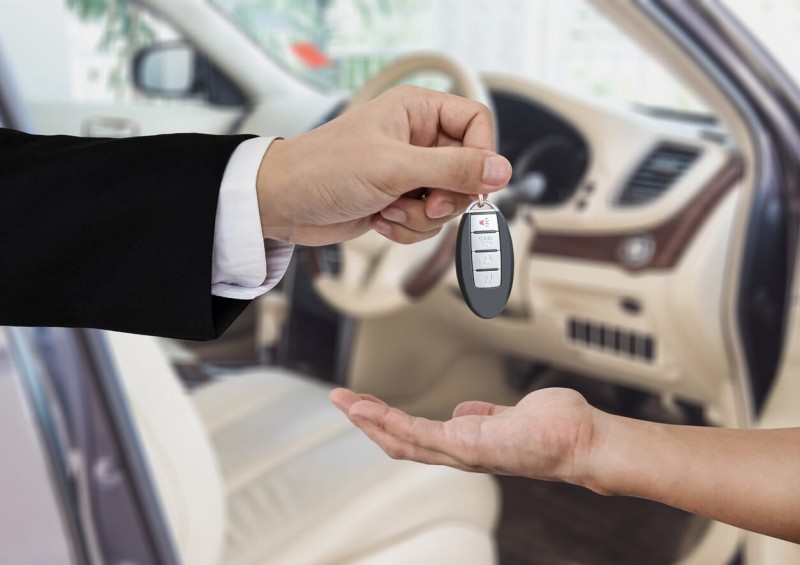 During the contract, whether it's a long-term or short-term car lease, the finance company will remain the legal owners of the car.
Once the agreed term ends (this could be between 1 and 4 years, or shorter if you choose a short-term contract), you hand the car back to the finance company and you can to take out a contract on a new vehicle, or simply walk away!
If you wish to keep the car, you can buy it with a balloon payment – but this depends on the terms of the contract you choose (such as Hire Purchase (HP) or Personal Contract Purchase (PCP)).
To lease a car, you need a full UK driver's license and you will need to pass an external credit approval.
For those who have a poor credit score, don't worry - we may be able to help you get a short-term leasing deal.
At Complete Leasing, we can help find you the car that you want and the contract that best suits your needs, so don't hesitate to get in touch with us today!
What are the Advantages of Leasing a Car in the UK?
Many people are unsure when it comes to making the decision to lease or buy a car – which option is more suitable and more affordable for you?
The main reason more people are choosing to lease a car is that it makes getting a brand new vehicle more affordable.
When it comes to leasing vs buying, the monthly payments of a lease deal make it more manageable - rather than buying it outright and having to pay a significant lump sum upfront.
Some other advantages of leasing are:
You're able to drive a brand new car of your choice with minimum hassle.

Lower upfront costs and monthly payments – getting a more expensive car is affordable.

Warranty cover.

Road tax is paid for.

You don't need to worry about getting an MOT, unless your lease contract is for more than 3 years.

At the end of the contract, you can walk away or sign up to a new contract on another new car.

You can get a brand new model every few years.

Fixed monthly payments - you always know where you stand financially.
Are There Any Cons?
There are minimal drawbacks when it comes to leasing:
You don't own the car throughout the agreed term - it is never really yours.
If you go over the agreed mileage limit, you will face charges.
It is difficult and can be expensive to cancel your lease contract.
Generally though, there are more pros than cons when it comes to leasing. As long as you take care of the car as best as you can and keep an eye on the number of miles you're covering, you won't be faced with any extra costs.
The Different Ways to Finance a Car
There are three main ways of financing your car on a leasing contract.
Personal Contract Purchase (PCP)
PCP car finance is one of the most popular ways to finance a new car, as it provides you with the flexibility of having three options at the end of the contract:
You can buy the car by paying a final balloon payment.
You are free to simply give the car back to the finance company with no other payments.
If you'd like another new car, you can part-exchange it for another new model.
Rather than paying off the entire value of the car, with PCP you are paying off the depreciation of the car in monthly instalments.
Essentially, you are paying the difference between the value of the car now (at the start of the contract) and the value it is predicted to be at the end of the term – so this type of contract can be more cost effective for you.
For more information on how PCP works in more detail, see our article PCP Car Finance Explained, or contact us today to find out more about your options and the best PCP deals available.
Hire Purchase (HP)
With HP, your monthly instalments are paying off the entire value of the car, meaning your monthly payments will be higher, plus you will have to pay an initial deposit at the start of the contract (as with all leasing contracts).
Once you've paid everything off and you've settled the contract, the car is yours! It is a great way to eventually own a car that you might have been unable to buy outright initially.
You can cover as many miles as you want - the finance company will not ask to agree on a mileage limit at the start of the contract, so you won't be charged for exceeding any limit – unlike with a PCP or PCH contract (see below).
You must make sure that you keep hold of the car and that it is insured and maintained until everything is paid off.
For more detail on what a hire purchase agreement is, see our page What is Hire Purchase? or give us a call today.
Personal Contract Hire (PCH)
This type of contract is more of a long-term rental agreement and is designed for those who do not wish to buy the car at the end. There are no options available for you as there are with a PCP contract.
You will be responsible for paying an initial rental and monthly payments over a fixed period. Once the contract ends, you simply return the car. The installments work out a lot cheaper and make having a new car more affordable than if you were to buy it outright.
This contract is generally similar to PCP, but people usually choose PCP due to its flexibility at the end – it is easy to change your mind throughout the contract, so many people prefer to have the options.
For further information on what personal contract hire is, read our article Personal Contract Hire (PCH) Explained. Or if you would like to know more about PCH deals that are available for you, contact us today!
Car Leasing Deals with Complete Leasing
If you wish to cancel or change your terms during the contract, you may be faced with a high fee or you may not be allowed to cancel it at all (depending on the contract), so it's important you make sure you get the right car for you and the right leasing contract.
Here at Complete Leasing, we can help you with all of this and find you the best car hire purchase deals.
Car leasing online can be challenging and complicated, as there are so many options and different prices available - call us today and we'll do a car lease comparison for you, along with anything else you might need.
Finding you the car you want and the best car finance or lease deal suited to your needs is our speciality!
Call Us Free on 0800 080 7042
We can help you with all your leasing needs, get in touch with us today