Personal Contract Purchase: PCP Car Finance Explained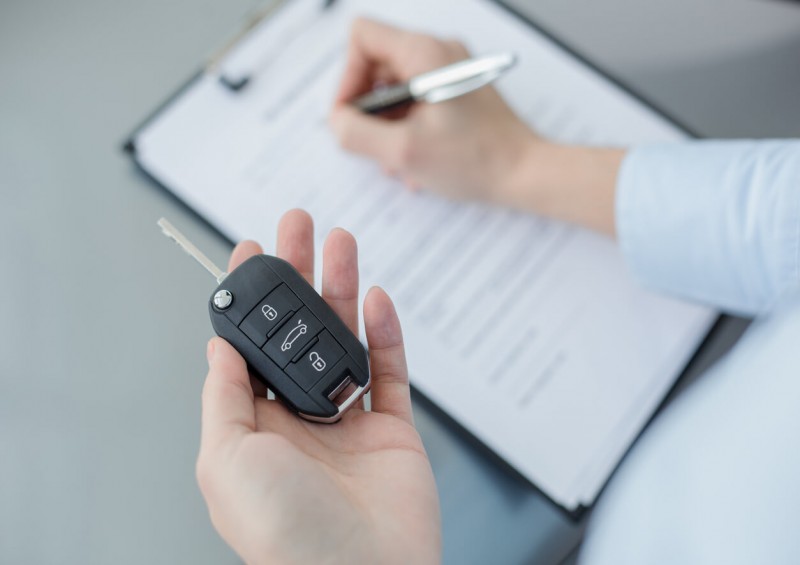 A Personal Contract Purchase, otherwise known as PCP, is one of the most popular ways to finance a brand new car.
Around 80% of new cars are bought on a personal contract purchase deal.
Depending on your budget and the car you want, you might prefer lower monthly payments and wish to change it regularly. Or perhaps you want to have the option of buying the car at the end of the contract.
If this is the case, a PCP car finance contract may be the right choice for you.
This guide will explain how PCP works and answer some commonly asked questions. For help finding the best car deals in the UK or for more information, don't hesitate to contact us at Complete Leasing today.
PCP Car Finance: What is it?
A personal contract purchase, or a PCP, is similar to having a loan for a fixed period to help you finance your car.
It is different from a loan in that you don't own the car after the contract finishes, unless you decide to buy it – in this case, you would pay a balloon payment.
Where a normal loan pays off the full value of something, with PCP, you do not pay off the full value of the car. Instead, you pay the car's depreciation, so monthly payments are usually cheaper than if you were to buy it outright.
Depreciation will be explained in more detail later on and you can read about it in our full guide Depreciation Explained.
How Does PCP Work?
PCP is better explained and understood when it's broken down:
Deposit
Once you've decided on the car that you want and that PCP is the best option for you, you will be asked to complete a quick credit application. After successfully passing this, the next step is paying the deposit.
The deposit usually works out at around 10% of the car's ticket price. Usually, you can offer to pay a higher deposit so that your monthly instalments will work out less.
Monthly Payments
With PCP, you're not paying off the full value of the car - the amount you pay monthly is based on the depreciation value of the car (minus the deposit).
At the start of the contract, a guaranteed future value (GFV), or residual value (RV), is determined by the finance company. This is the amount they predict the car to be worth at the end of the term (anything between one and five years) – the GFV will never change.
Once this has been agreed, you will just pay the difference between the full value of the car and the GFV throughout the contract.
Final Balloon Payment
If you wish to keep the car, you will have to pay a balloon payment when the contract finishes. This is also known as the minimum guaranteed future value (MGFV).
The balloon payment is the depreciation value - the GFV. This is all agreed before you sign the contract at the start and it won't change.
If you decide you don't want to keep the car, you do not have to pay this. Simply hand the car back to the finance company and you can exchange it for another model if you wish.
An Example
Applying these steps to a real-life example will simplify PCP further.
If you decided to sign up to a PCP deal lasting three years, with a car costing £20,000 and a predicted GFV of £12,000, this is roughly what the costs would look like if you were to borrow the car and return it at the end, or buy it by paying the balloon payment at the end:
| | | |
| --- | --- | --- |
| | Borrow | Buy |
| Loan to pay off over 3 years (cost of car minus GFV) | £8,000 | £8,000 |
| Deposit | £2,000 | £2,000 |
| Loan to pay after deposit is paid (spread out over monthly payments) | £6,000 (£8,000-£2,000) | £6,000 (£8,000-£2,000) |
| Balloon Payment at end of contract | - | £12,000 |
| Total | £8,000 | £20,000 |
Interest will be added on top of the loan, so your monthly payments will be a little bit more than the figures shown above.
Your Three Options When the Contract Ends
PCP is the only finance deal that provides you with the option of buying the car or handing it back over to the finance company at the end of the contract. You are not tied to just one option.
If you want to own the car when the contract finishes, you pay the balloon payment and it will belong to you.

You can just return the car and walk away with no more payments to be made – unless you returned it in a poor condition or exceeded the agreed mileage limit, in which case you'd have to pay fees.

If you'd like to start a new contract and get another new model, which is often the case, you can do so. When the contract finishes, the car might actually end up being worth more than the agreed balloon payment. For example, if the car was worth £2,000 more than the BP, you can use this as equity - the deposit for a new PCP deal on a new car.
This flexibility is what makes PCP a very popular choice when financing a new car. If you'd like any more information or are interested in signing up to this type of contract, don't hesitate to get in touch with us today.
Why Should I Sign Up to a PCP?
If you are not sure what you want to do when the contract ends, or if lower monthly payments are a priority for you, PCP may be the way forward.
Before deciding, make sure you've explored other ways of financing a car – perhaps hire purchase (HP) or personal contract hire (PCH) might be a better fit for you. See our resource pages or contact us today for more help and information.
The main advantages of PCP are:
If you like to have a new model every few years, you can.

You are offered a brand new car.

It is flexible – you can buy the car if you wish.

You could get a more expensive car, as it is more affordable with monthly payments being cheaper than buying outright.

The guaranteed future value (GFV) is set from the start – you do not need to worry about the car's depreciation value and selling it on.

As contracts are usually set for around three years, you don't need to arrange an MOT.

Usually, maintenance costs and warranty is included, so you don't need to worry about extra costs if the car needs fixing.

Road tax is included.
Are There Any Disadvantages?
As with any financial contract, there are usually some terms that may seem like downfalls. By weighing these up against the advantages, however, there are more pros with a PCP deal.
The potential drawbacks include:
You don't own the car during the contract.

If you decide to buy the car at the end and you pay the balloon payment, there may be a charge on top of this. It usually works out around £150 (less than £500).

You need to agree on the mileage limit beforehand – if you exceed at any point within the term, you could be charged.

Make sure you look after the car as best as you can. There are allowances for normal wear and tear, but if the car's condition exceeds these guidelines, you may incur damage fees.

You will need to sort out insurance yourself.
While these may seem like disadvantages, some of them can be easily avoided or minimised and ultimately, there are more benefits with PCP.
Getting PCP with Complete Leasing
If you would like to find out more about what PCP means or you would like to know about the best car finance deals available for you, contact us today to speak to one of our experienced advisors.
We can help find the car you want and the price best suited to your needs. Leave it to us to find what you're looking for and you could be driving away in a brand new car in no time.
Give us a call today – it's free and you are under no obligation with us.
Call Us Free on 0800 080 7042
We can help you with all your leasing needs, get in touch with us today