What is Hire Purchase?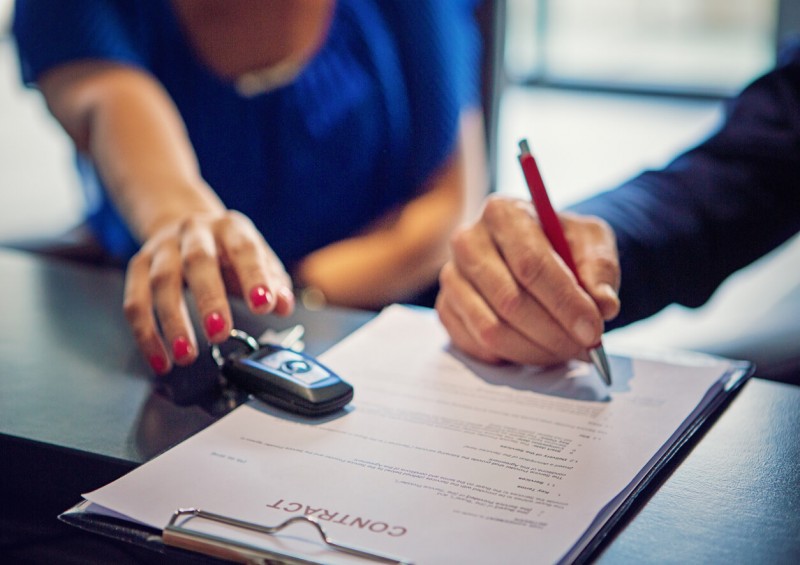 If you're unsure whether you want to keep it, then a PCP finance deal may be better for you. The best thing is to compare the different ways of financing a car, so you're getting the car you want and that suits your needs, at the best overall cost.
This guide will fully explain the definition of hire purchase and how it works – if you need advice on financing a brand new car or leasing a vehicle, contact us today at Complete Leasing to speak to one of our specialists.
What is a Hire Purchase Agreement?
If you're looking to buy a brand new car, or perhaps a second hand one, you might look into getting finance to help pay for it, rather than just buying it outright.
Approximately one out of five cars, new and used, are bought using HP
While this may be true, it isn't the most common way in comparison to other finance deals like PCP – but it is a straightforward agreement.
As the name states, you essentially hire the car throughout the contract, with the option to purchase it at the end. You do not own it until all payments have been made.
Once the contract has finished and you want to keep the car, you pay the 'option to purchase' fee and the car is yours. This usually works out between £100 and £200, but the exact fee will be agreed on when you sign the contract - just make sure you're fully aware how much it will cost you to keep the car at the end.
How Does Hire Purchase Work?
Firstly, you choose the car you want – if you're more than likely going to end up buying it, make sure it is the right one.
We can help find you the best deal at Complete Leasing and provide advice on which finance policy would be best suited to your needs.
After successfully passing your credit application, the next step is handing over the deposit. This generally works out at around 10% of the car's ticket price.
After this, you start paying your monthly payments over the period you've signed up for – this can be anything between one and five years. There is also interest added on top of this, which is usually an APR of between 4% and 8% with HP.
Be sure to keep up with your monthly payments – otherwise, the car could be taken off you and you would have wasted the money you've already paid.
When the contract has finished, you decide if you're going to pay the 'option to purchase' fee to own the car or return it to the car dealer. More commonly, people tend to get HP with the purpose of buying it at the end.
An Example of a Hire Purchase Deal
If you wanted to buy a car that had a ticket price of £14,000, you would pay a deposit of £1,400. That means you'd have £12,600 left to pay over the course of the term – for this example, the contract will run for three years.
If the deal had an APR of 5%, the monthly instalments would work out at around £380 each – resulting in a total of £13,608 over the three-year term.
When the term ends, you can own the car by paying the 'option to purchase' fee of £200.
Overall, you would have paid £15,208 for the car. Once all payments have been made, it belongs to you.
Remember that before everything is paid for, the car doesn't belong to you, so you cannot sell nor do anything else to it beforehand.
The Advantages and Disadvantages of Hire Purchase
If you're unsure whether HP is the right option for you, it's best to look at the pros and cons.
It is also a good idea to take a look at other finance deals, particularly Personal Contract Purchase (PCP), and compare the deals available for both. If you'd like help or would like to find out more, contact us to see how we can help you.
Advantages
Disadvantages

It makes buying a better car more affordable, as the cost is spread out over a few years.

The contract is simple to understand.

You don't need to agree on a mileage limit - you can drive as much as you like and not be charged (unlike with PCP).

You can choose the term length that best suits you – anything between one and five years. Bear in mind that the longer the term, the more interest you'll pay overall.

Once all payments have been made, it belongs to you.

Some car manufacturers offer a deposit contribution.

If you decide you don't want to keep the car, you can walk away once the deal has finished (though this is rare and you'd be better off with a PCP).

For those with a bad credit history, hire purchase often works out easier to get than a standard loan.

As you're paying off the entire value of the car over the term, monthly payments are usually higher than other finance deals.

You don't own the car until everything is paid for, so you can't sell it or change it in anyway before the end of the contract.

If you don't uphold the monthly instalments, the car can be taken away from you without needing to go to court.
Why Choose Hire Purchase?
As shown above, the benefits of getting an HP finance deal outweigh the drawbacks – choosing between this and another type of finance policy really depends on your needs and how you intend to use the car.
HP might be the option for you if:
You definitely want to keep the car once the term is finished.
If you don't mind slightly higher monthly payments (as you are paying off the entire car value).
You've compared the different HP and PCP deals available, and HP works out cheaper overall. We can help compare the best deals for you.
What is a PCP?
If you feel that you might not wish to keep the car and you'd like the flexibility of having options at the end of the contract, perhaps a personal contract purchase (PCP) agreement would be better suited to you.
At the end of this contract, you have three options:
You can buy and keep the car by paying a balloon payment.

You can start a new contract and get another brand new model, which is most common.

You can simply return the car and walk away, having no more payments to make (unless there was any damage exceeding the fair wear and tear guidelines).
Whatever you decide, you are free to choose between these three options at the end of the contract. For more information and detail on PCP, read our guide, or contact us today and speak to one of our expert advisors.
How Do I Get the Best HP Deal?
At Complete Leasing, we are specialists in all different types of car finance and vehicle leasing, so if you'd like more information regarding what hire purchase means or if you would like advice on your next car purchase or leasing deal, contact us today obligation-free.
Call Us Free on 0800 080 7042
We can help you with all your leasing needs, get in touch with us today