What is a Saloon Car?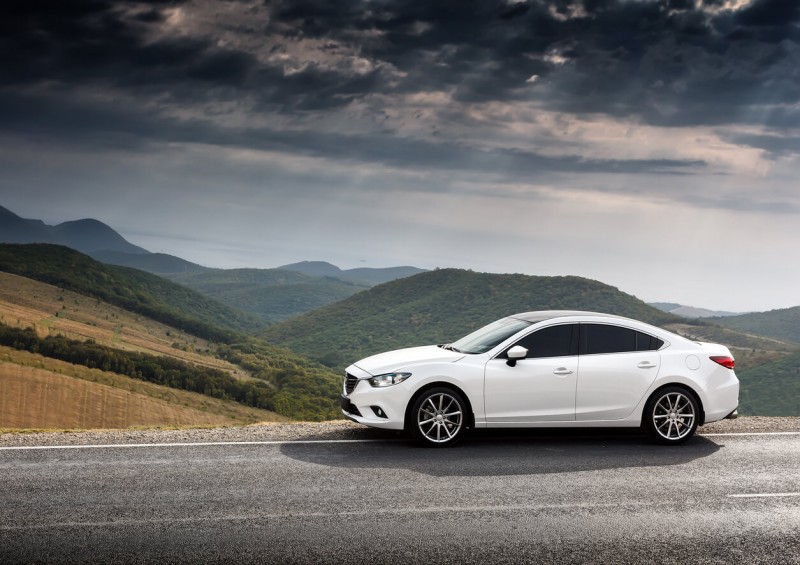 Tell a child to draw a car and the chances are pretty high that the end result is a saloon from the side. Sticky-out bonnet, wheel, main section, wheel, sticky-out boot, exhaust pipe, end.
At least – that's what most of us drew when we were young (or perhaps still do)!
A saloon vehicle is a four-door car where the body is easily seen as being split into three sections:
Front – usually containing the engine
Middle – the main cabin for passengers
Rear - the boot for storage
Within this basic configuration, there are plenty of variations, meaning there's likely a saloon car suitable for everyone – there are popular saloon family cars, some of the best cars for professionals, and all-round saloon vehicles to suit most needs.
But is a saloon car for you?
Saloon vs. Hatchback
The body-shape most in competition with the saloon is the hatchback. Both are designed as solid all-round vehicles with their primary purpose being good cars for driver and passengers, including top performance, value for money and space for luggage.
The choice of saloon vs. hatchback comes down to a personal preference for body shape.
The saloon interior is often more luxurious and comes with a little more space for passengers, and while saloon boot space is not to be sniffed at, the hatchback's ability to fold down the seats to turn it into a versatile workhorse is one of its major selling points.
There's something classy about the saloon vehicle, however, and the best saloon cars tend to stand head and shoulders above the competition in terms of comfort and practicality.
Packed with top quality technology, the saloon's best features tend to be cutting-edge modern touches, such as parking sensors, entertainment systems and sat-nav as standard.
With its assured place in automobile history, there's little wonder why children pick saloons as their go-to car shape!
Saloon Car vs. Sedan
One of the confusions prevalent in car terminology is when the US version of a car is called something different in the UK.
There is no saloon vs. sedan argument because the cars are the same - just with a chance of label.
But within that label, there is a huge spread of variants. Some types of saloon/sedan subgroups include:
Limousine – for the ultimate luxury, why not stretch the middle section of your saloon and add some extra comfort – a chauffeur, a bar, a 4K HD TV? Mainly used for rentals on special occasions, the limousine-style saloon car is as famous as it is generally impractical!
Hatchback Saloons – what happens if you alter the back of the saloon body to lift and become a fifth-windowed door? The combination of hatchback and saloon occurs more often than you may think, with cars like the Mercedes C-Class, Ford Focus and BMW 3 Series all seeing fit to cross the line.
Four-door Coupés – Like the hatchback/saloon crossover, the rise of the four-door coupé continues to bring confusion. If it has four doors and those defined three sections with the appropriate upright pillars to support them as part of those designs, then it's a saloon and not a coupé!
Read our guide What is a Coupé? for more detail on that type of car.
The Pros and Cons of a Saloon Car
Digging deep into the various benefits of the saloon vehicle – the following are some things to consider when choosing a saloon car:
Pros
Boot space – while much is made of the hatchback's ability to combine rear passenger space with the boot to give an impressive overall cargo volume, the simple truth is that boot space on a classic saloon car is staggeringly impressive. And it should be – carrying luggage was always one of the primary concerns for the car design and has been integral to its function since the first days of motor vehicles.

Luxury – the saloon car is the benchmark for automobile luxury. From Rolls Royce and Bentley to Mercedes and Lexus, the gold standard for luxury at any bracket has centred on the saloon range. Consequently, saloon cars tend to be the first to incorporate newer technologies, with features like sat-nav and saloon parking cameras becoming standard even in cheaper saloon cars.

Practicality – headroom, legroom, luggage space, adjustable seats, comfortable rides, wide field of view, good mileage. The list of considerations which come as part of a saloon car as standard show that these cars are built with the driving experience in mind first and foremost.

Power – with a range of cars that extend to the very top in terms of horsepower and engine size, saloon cars can boast impressive statistics. If having a car that can effortlessly eat up the miles is important to you, then a saloon offers the most comfortable way to do so.

Safety – with solid construction and room for the latest and best safety features, saloon cars are undoubtedly some of the safest on the road

If protecting yourself and your family is an important issue, look no further.
Cons
Initial Cost – Saloon cars aren't necessarily cheap. Unfortunately, luxury and power have to be paid for. Buying a saloon car can be way over the budget for a lot of young car owners, or those with large family overheads which is why leasing a saloon becomes the perfect option for so many.

Daily Economy – running costs, insurance and maintenance costs for a saloon car can be larger than an equivalent hatchback due to the heavier weight of the vehicle.

Workhorse Practicality – a saloon car is designed to be a car for commutes or family distance driving first and offers less in terms of being a general workhorse. The boot space, while large, doesn't lend itself to moving bulky items such as furniture, and there's not a lot of room to reconfigure the internal space for anything other than its original purpose – you certainly don't want to end up sleeping in one!
Best Saloon Cars
Some of the best and most popular saloon cars available to buy or lease in the uk include the following:
Mercedes-Benz C-Class and E-Class Saloon
Alfa Romeo Giulia
Jaguar XE and XF
Ford Mondeo
Volkswagen Arteon
Volkswagen Passat
By using the links above, you can see the saloon lease deals we have available at Complete Leasing.
We have various personal and business contracts that you can find on our site, or simply get in touch with us now and we'll help find you the best saloon deal that fits exactly what you're looking for.
What to Look Out For - Getting the Best Saloon Car Deals
Here at Complete Leasing, we have an extensive range of saloon cars on offer to lease and we can look through the various contracts available to find one that suits your needs.
Why not give us a call to discuss your specific requirements with us, or take a look online at the great selection of vehicles across all groups – from family car to luxury executive vehicle.
Call Us Free on 0800 080 7042
We can help you with all your leasing needs, get in touch with us today