Personal Contract Hire (PCH) Explained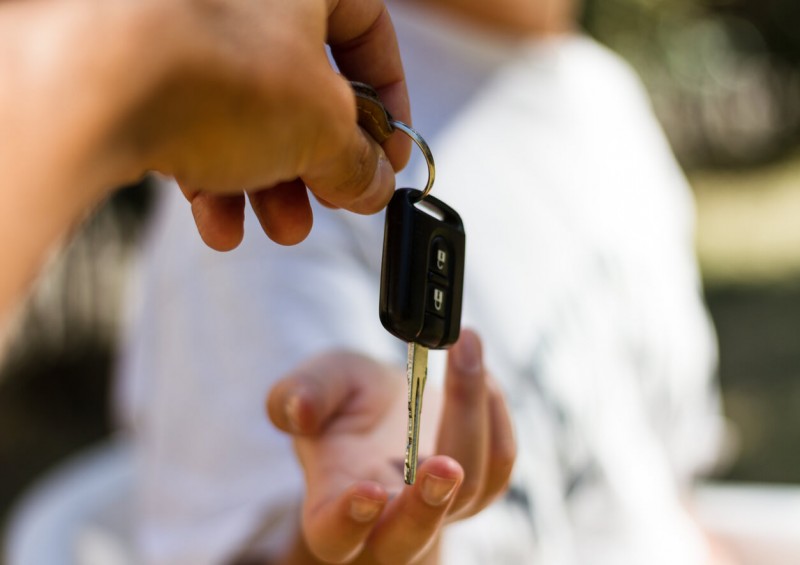 Our guide to personal contract hire will explain how it works, but if you'd simply like more information over the phone – give us a call obligation-free today or request for us to call you back at a more convenient time.
Skip to:
Personal Contract Hire: What is it and How Does it Work?
PCH is a leasing agreement that allows you to rent a brand new car over a period of time – typically between one and five years.
The longer the contract term you choose, the cheaper your monthly payments are likely to be.
As well as deciding on the amount of time you want to lease the car for, you will need to agree on the mileage limit – depending on how you intend to use the car.
This type of agreement works well for those wishing to change their car every few years, with the only desire to return it to the finance company at the end of the contract.
Once you've decided on the car you'd like to lease, you will pay an initial payment. This can work out to be the equivalent of between 3 and 12 months' worth of instalments, but it depends on the agreement between you and the finance company. The bigger the initial payment, the lower the monthly instalments tend to be.
After the initial payment, you will continue to pay an agreed fixed amount every month.
When the contract finishes and you've paid all your monthly payments, you will need to return the car. If you wish, you can replace it and start a new contract with another brand new model.
With PCH, you do not have the option to buy the vehicle.
Make sure you look after the car throughout the contract term – as long as it meets the Fair Wear and Tear Standard guidelines provided by the British Vehicle Rental and Leasing Association (BVRLA), you won't be faced with any extra fees.
What are the Advantages of PCH?
Generally, the pros outweigh the cons in a personal contract hire agreement – it just all depends on what you want and what finance plan suits your needs best.
Some of the main benefits of PCH are as follows:
You get to drive a brand new car with low monthly payments.

You can choose a car that you might not have been able to afford to buy before – PCH makes it more affordable.

Monthly payments are fixed – they never change, so you always know where you stand financially (depending if VAT changes).

You don't need to worry about the car losing money (depreciation value), which usually comes with buying a car outright.

You don't need to worry about selling the car once you're done with it.

There is flexibility in choosing the contract term – you can sign up to a period of between one and five years. The longer the contract, the lower the monthly payments.

Some deals give you the option to have a maintenance and repairs package included in the lease, meaning you don't have to worry about extra, unexpected costs. This tends to include annual car tax and servicing.

Road tax is included for the length of the contract, so you don't need to worry about organising that.

You simply return the car at the end of the contract and you don't need to worry about it.

You have the freedom to lease another car once the deal ends.
These reasons are why personal contract hire is becoming increasingly popular in the UK.
Are There Any Disadvantages or Risks With PCH?
With any type of finance contract, there may be some rules and restrictions, but as you're essentially borrowing a car for a few years and it doesn't belong to you, this is only fair and understandable.
A mileage limit must be agreed on when you sign the contract. If you exceed this during the contract term, you will be charged an 'excess mileage rate', which differs depending on the car and finance company. This can sometimes be substantial, so make sure you agree on a realistic mileage limit, according to how much you're going to use the car.

You will have to return the car in an appropriate condition – in line with the fair wear and tear guidelines. If not, you could be charged – try to look after it as best as you can.

If you want to cancel the contract before the end date, you may have to pay a fee to do this.

If you're thinking of taking the vehicle abroad, you may not be allowed or you may be charged, depending on the finance company's policy.
The main idea behind PCH is that you never own the car, and you don't have the option to do so at the end, so if you feel you may decide to buy it, PCH is not the finance plan for you. Contact us today to discuss this further and to receive expert advice on your best option.
What About PCP?
Personal Contract Purchase (PCP) is a similar option. With this, you have the flexibility of buying the car at the end of the contract, handing it back to the finance dealer and walking away, or replacing it for another model and starting a new contract – unlike with PCH.
To find out more about this, read our simple and complete guide on PCP.
Eligibility
If you decide that leasing is for you and you'd like to sign up to a contract, you must be able to tick off everything on the following list first:
You are over 18.
You have a full driver's licence.
You have a good credit rating.
You have an address history of three years.
You have an employment history of three years.
If you require any further information regarding whether you are eligible to lease a car, contact us today and we'll be more than happy to help provide you with advice.
How Do I Get the Best Deal?
Once you know the make and model of the car you want, contact us at Complete Leasing and we'll do the rest for you. We'll compare the different options available, provide excellent advice and find you the best deal.
We aim to keep the process simple and hassle-free so that you can start driving the car you want as soon as possible.
Call Us Free on 0800 080 7042
We can help you with all your leasing needs, get in touch with us today