What is a Sports Car?
[Above: Porsche 718 Cayman]
Skip to:
The difference between a sports car and a supercar
What are considered sports cars?
How much does a sports car cost?
The details that make luxury sports cars
The definition of a sports car
You know a sports car when you see one, right? Sleek, maybe open-top, desirable, fast and small in a way that says 'vroom' rather than simply cramped!
The term 'sports car' has been around for over a century and has come to refer to a particular class of car where terms like practicality and affordability are thrown out of the window and replaced with more engaging concepts like fun and desirability. Even, dare we say it, sexy.
Sports cars are designed for people (usually two) to enjoy the exhilarating thrill of driving a car, much more than simply having a vehicle to get from A to B. These are cars where the experience is a priority, and factors such as fuel-consumption or the availability of ISOFIX points are way down the list.
To qualify as a sports car, the vehicle must be:
Small
Fast
Designed with speed and acceleration as priorities
Two to four-seater
Aerodynamic

[Left: 1972 Abarth 124, right: the latest Abarth 124 convertible]
What is the difference between a sports car and a supercar?
Understanding sportscar vs. supercar really comes down to speed and (by consequence) price.
When you have a car that's all about going fast, it soon becomes apparent that unless you want to spend a lot of time breaking the law, paying fines, getting arrested and causing general nuisance to regular road users (as well as being irresponsible, dangerous and life-threatening), the UK roads are going to start to limit your car enjoyment rather than maximise it.
Taking your car onto a track is a whole new experience and makes your sports car as much a fun hobby as it is a vehicle. On the track, you can put the car through its paces and really let rip.
And watch the supercars go past!
Supercars are sports cars on steroids. Where a sports car is designed to be used as a regular road-going vehicle, supercars tend to just care about the track times. Low profiles and ultra-light body construction mean that supercars are ill-suited to inner-city life – while many technically pass every test to be legal on the road, going over a sequence of road bumps and pot holes while avoiding schoolchildren, pushchairs, delivery vans and the elderly soon limits the enjoyment of the supercar!
Some sort of compromise is needed, and that's where the sports car delivers. It's able to be at home in those 20mph urban zones almost as much as it is on the open country road.
What cars are considered sports cars?
From the Mazda MX-5 (the best-selling sports car in the world today), to the Porsche 911 and beyond, there is a wide variety of sports cars to pick from.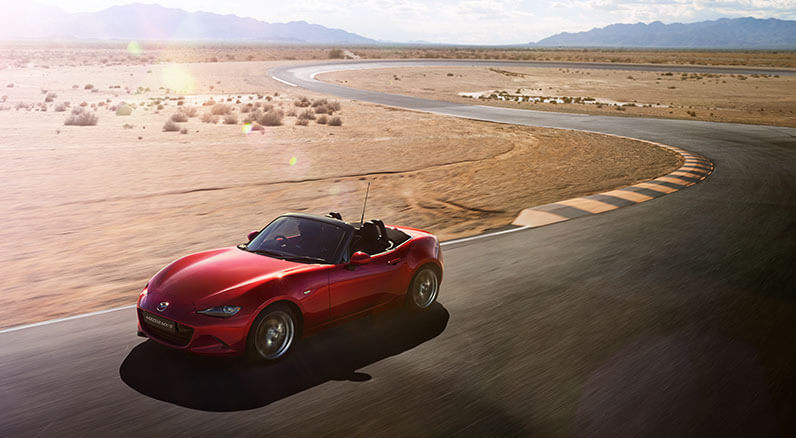 The latest offerings from such world-famous manufacturers like Ferrari, Lamborghini and Bugatti straddle that line, getting the supercar definition from some and clutching a sports car definition from others.
There are plenty of other fast cars that aren't supercars though – vehicles like the Mustang certainly have the power, but they're a little too beefy to fit into the category, and others like the Audi TT might strive for sports car status but struggle being just a touch too Coupé!
You know a sports car when you see one, and if it goes fast, looks fantastic and gives you a thrill, who are we to argue?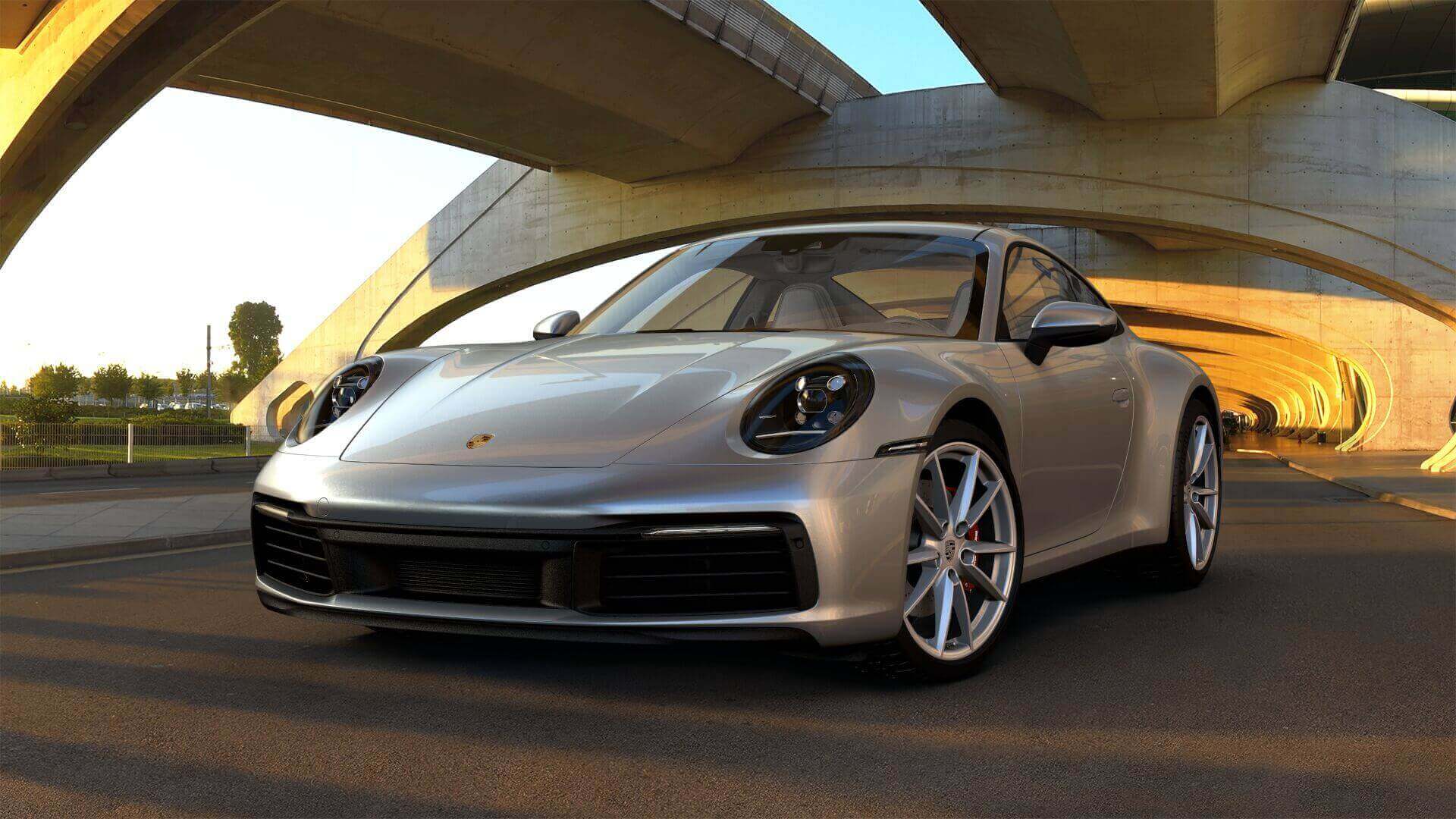 How much does a sports car cost? Is there an affordable sports car?
What is the cheapest sports car? Why does it matter? After all, when you are leasing, all sorts of things suddenly become possible that seemed out of reach!
Sports car leasing – get a luxury sports car with affordable monthly payments
Getting a sports car lease opens you up too a whole range of vehicles that you may have thought were out of your budget.
The Mazda MX-5 that we mentioned earlier is a little over £160 per month on a business contract hire, and a touch above £200 per month on personal contract hire. Or you can go for an impressive Porsche 718 Cayman at just over an affordable £600 per month - that's a £50,000 sports car for less than £2,000 initial rental payment!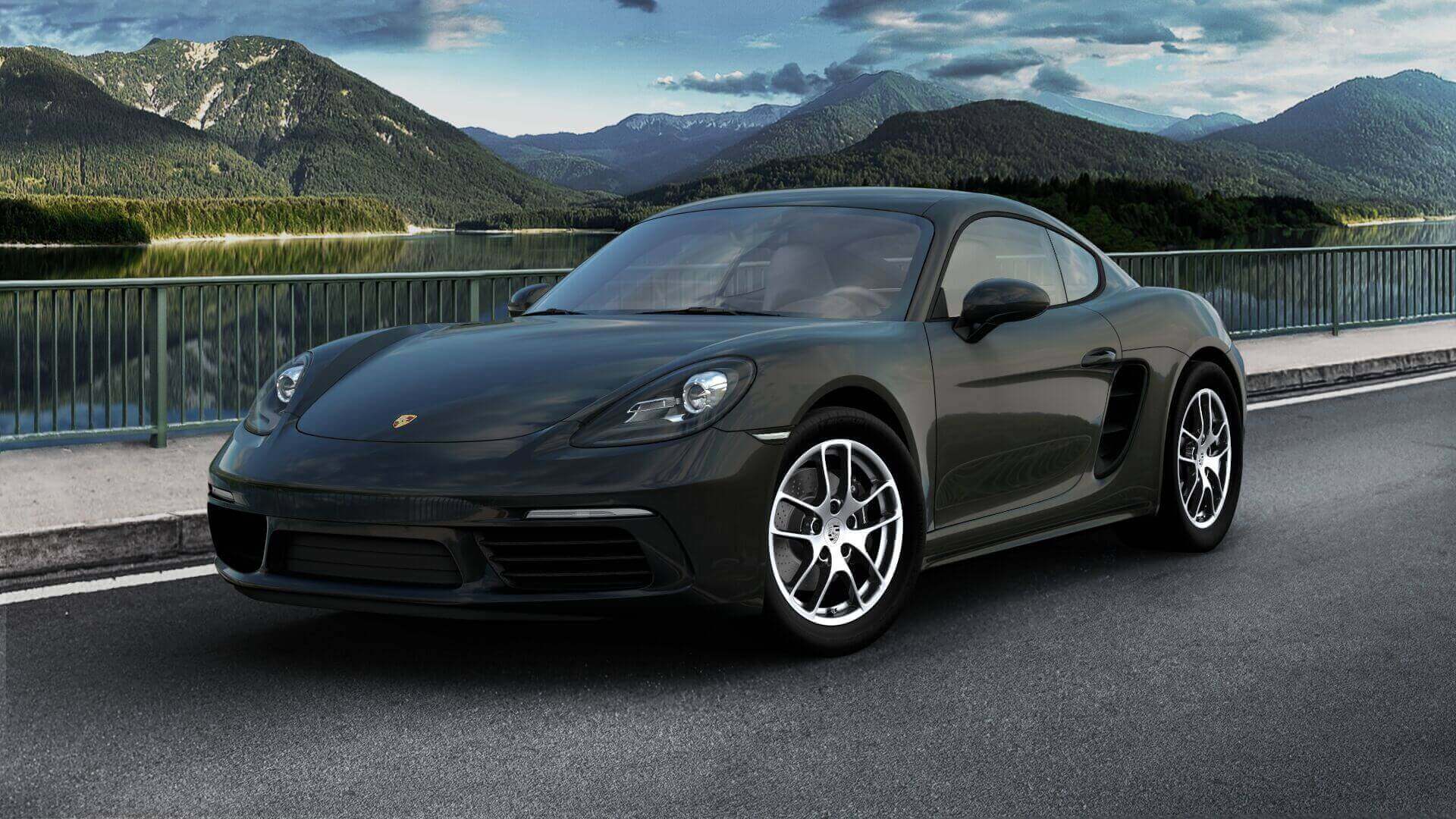 [Porsche 718 Cayman]
The little details that make luxury sports cars
You've seen them whizz past you on a warm summer's afternoon – convertibles with the top down and a couple with a glint in their eyes at the start of a holiday that'll be remembered forever. Though, at the speed they go past, there's little chance of you actually catching that glint!
It's not all about speed though, driving a car designed for your enjoyment means having the full range of luxury. Body-hugging seats that provide support, safety and comfort, the finest in infotainment systems and incredible braking technology are all features that make the experience a luxurious one.
Driving a sports car is about that luxurious feeling - it's the driving equivalent of a skiing holiday in the alps - exciting and just a little bit James Bond.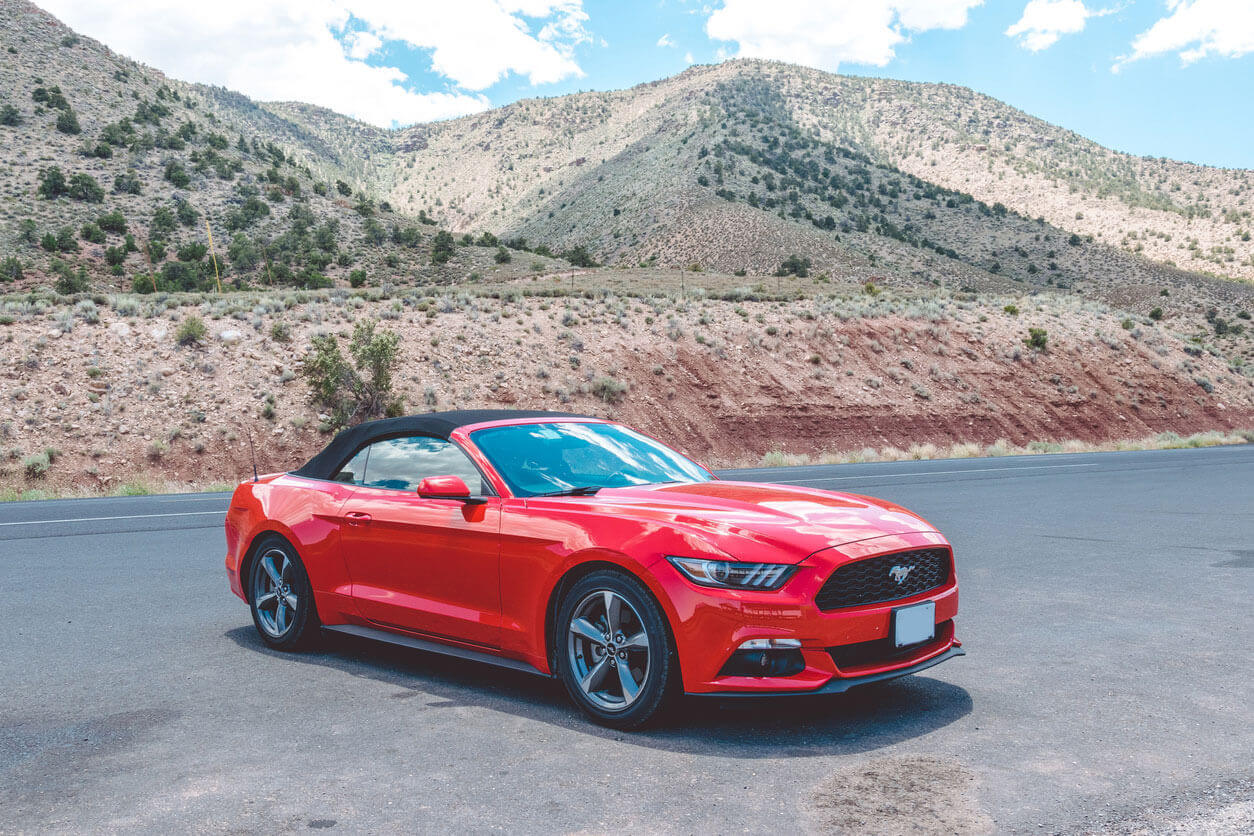 Is there any practicality? How many people can fit into a sports car?
There are times when you need to fit an extra person into a sports car and so there are rear seats. The legroom is cramped and in some, the headroom leaves a lot to be desired, but if there's a need to quickly give a third person (and sometimes even a fourth) a space then you're not completely stuck.
Plus, kids love it!
Some cars have even gone for an eye-catching three-person design, with the driver in a central position and the two passenger seats slightly behind on either side. While this does provide three adequate adult seats, it can make it hard for the driver to get in and out of the car comfortably.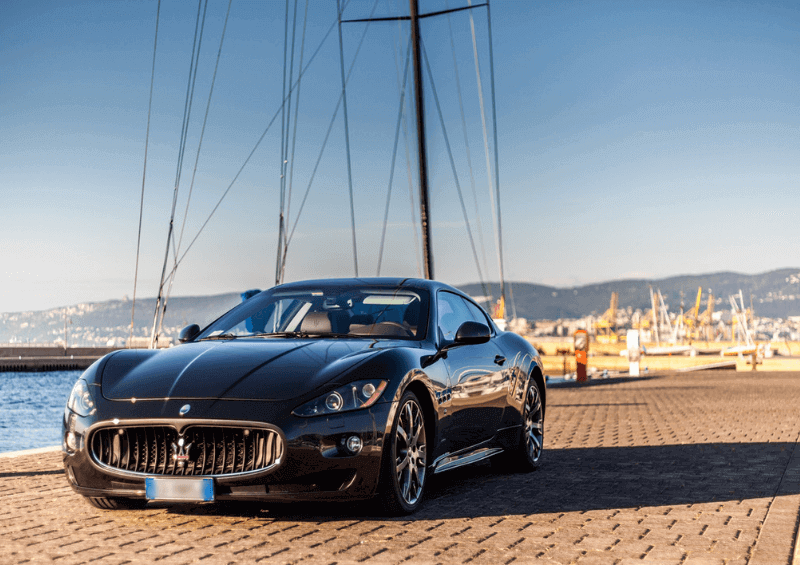 I'm thinking of leasing one! What's the best sports car to lease?
Finding the right sports car is a personal choice. At Complete Leasing we can show you all types of sports cars, but the only person who knows which one is right will be you. Budget plays a huge factor of course, as does taste.
Our leasing deals online provide you with all the sports car information you need, such as data on engine sizes, speed, seats and more. We work with quality car providers across the country to help bring you the best possible deal and can help you find the perfect car for you – whether it's a one hundred grand Porsche 911 or a beautiful Abarth 124 Spider Convertible (available for around £300 per month!) we'll find the perfect deal for you.
Give us a call or fill in our contact form below (or to the right if you're on a desktop or ipad) to have someone get back to you as soon as possible with a list of perfect matches.
Alternatively, find us on Facebook, Instagram, Twitter or LinkedIn and send us a message!
Call Us Free on 0800 080 7042
We can help you with all your leasing needs, get in touch with us today