Short-Term Leasing: Fixed vs. Flexible. What's Best for You?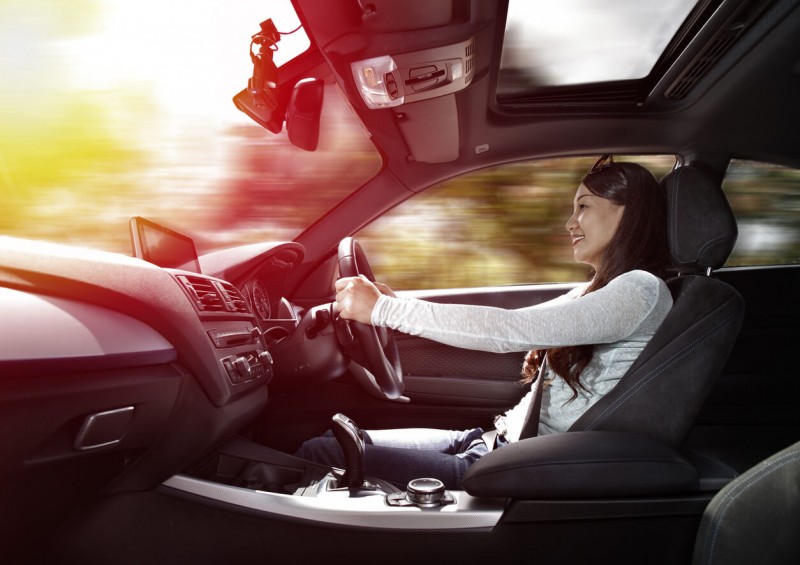 Understanding every customer's needs is important for us at Complete Leasing. It's not enough to simply assume that everyone wants a three- or five-year leasing contract on their vehicle.
While it may be true that the majority of car lessees do fall into the bracket of enjoying a longer-term lease, there are many who only need their car for a short-term and we are here to make sure there's a selection of suitable options for those customers too.
What is a short-term car lease?
Anything between 28 days and two years is considered a short-term lease. They can be useful for any of the following reasons (and more):
You have ordered a new car but need to wait for it to be ready
You have plans for the future that may require you to end the contract before two years have passed, such as changing job or moving
You want to try out different cars before making a final decision
You are in a more temporary job situation
You need a secondary or different car for a short time
Short-term car leasing comes in two forms: either flexible or fixed-term contract.
What is the difference between short-term-fixed and short-term-flexible leasing?
Short-term fixed leasing
Short-term fixed leasing is very similar to a standard long-term car lease. You choose the period of your lease, which is typically between six months and two years (6-, 9-, 12-, 18- or 24-month contracts) and apply in a similar way to a long-term lease.
There are lower monthly costs than flexible leasing (though slightly higher than long-term lease)
There is usually a brand-new car just like with long-term lease
There is an optional maintenance package available
Short-term flexible leasing
Short-term flexible leasing means you can take out leases from as short as 28-days and then choose to either extend that lease, end it, or switch to a different car when it has run its course. Short-term flexible leasing allows you to try out a range of different vehicles over years or just spend a single month with a car you need to fill a stop-gap.
You can try out a range of different cars
A maintenance package is usually included (but please do check this)
You have the ability to adjust the terms of the lease mid-way through
What are the advantages and disadvantages of both flexible and fixed lease?
The shorter the lease term, the less security there is in the contract for the leasing company, and they will mitigate this by raising the price of the lease. In almost all examples, the longer the lease term the better overall deal you will get. Of course, the advantage of being able to change cars more often and have that level of flexibility is quite enticing and many people are willing to pay a little extra to have this option.
There is the chance that when getting a short-term lease, you are less likely to get a new car. In fact, you will probably be using a vehicle that has already been part of a short-term lease with another customer. Fixed-lease customers will have an advantage over flexible-lease customers here because they are given slightly higher priority for the new vehicles when available.
Very short-term leasing (28 days, for example) can be compared to a longer-term car hire. While car hire will come with its own insurance and other benefits, the costs involved in hiring a vehicle for a month or more can quickly become expensive. Short-term leasing requires a little more personal administration in terms of insurance and credit applications, but results in a package that is considerably less expensive than any hire company alternative.
The pros and cons for short-term leasing are not limited to personal customers. Many business clients find that the advantage of being able to lease a car for a new employee who is still in a probationary period is of great advantage. A flexible short-term contract is great here, as not only can it provide a leased car for the terms of the probationary period, but it can also be extended to a fixed-term contract (either short- or long-term) if the employee is to be kept on.
The feeling of less commitment is another great advantage, as many people do not want to be tied down to lengthy contracts. This is especially true for younger people and those without families, as it gives them the freedom to make different choices in other parts of their lives with no financial commitment hanging over them regarding their car.
Can I get a short-term lease with a poor credit score?
Having a low credit rating can make leasing a car a difficulty. At Complete Leasing, one of our representatives can work with you to provide bad credit car leasing options for short-term contracts.
If you are concerned about your credit rating and how it might impact your ability to lease a car, then give us a call and we will talk with you to find a solution.
It is important that you are honest with your application, as it is far easier to deal with an issue when you know it is coming than to have to react to something which is a surprise later in the application process.
Can I get short-term insurance to meet my short-term lease?
Remember that when leasing a car, you must have 'fully comprehensive' insurance. 'Third party' or 'third party fire and theft' is simply not enough. There are three options available for insurance on a short-term lease:
1 – Short-term, or temporary, insurance
While it is a little more expensive than an annual policy, it is possible to get a short-term insurance contract. Speak to your insurer or shop around for short-term policies to see if their slightly higher cost is within your budget.
2 – Cancelling an annual policy part-way through
A second option is to take out a standard annual policy (either paid for up-front or through monthly direct debit) and then cancel it when your short-term lease is ending. You will get a refund for any remaining days on your car insurance but will be charged a cancellation fee and any administration costs – these can range from a few pounds to well over £100 and may depend on many factors, right down to when in the billing cycle you call to cancel. It's worth speaking to your insurer in advance to find out the options available and how the costs are calculated.
3 – Moving the policy to your replacement vehicle
Assuming your short-term lease doesn't mean the end of your car ownership, you will be moving to a different car. Simply let your insurance company know and they'll move you over to the new vehicle with no problem.
How do I get a vehicle on a short-term lease?
Take a look at our short-term leasing deals online, or give us a call today at Complete Leasing!
Our advisors will help find you the perfect short-term lease deals, whether fixed or flexible, and they will be able to get you on the road quickly in a car of your choice.
Call Us Free on 0800 080 7042
We can help you with all your leasing needs, get in touch with us today