Car Leasing for New Drivers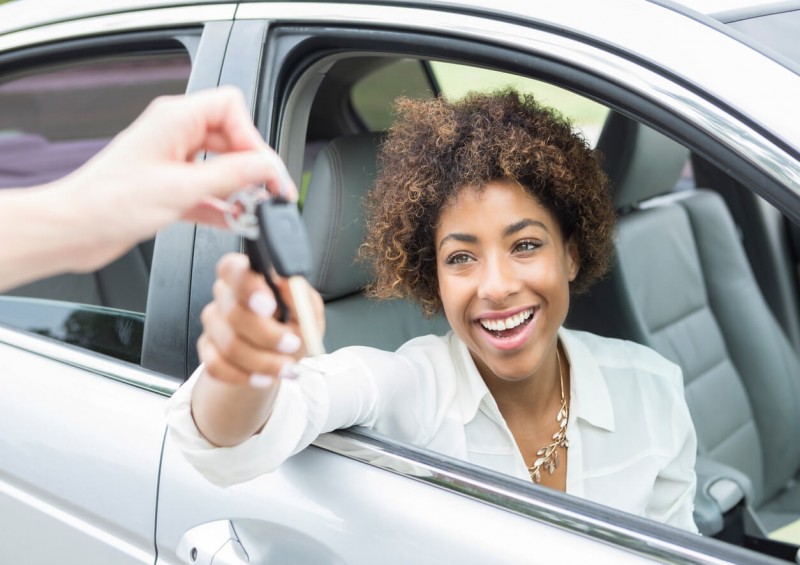 Contents:
What is car leasing and how does it work?
Should you buy or lease your first car?
I've just passed my driving test - can I lease a car?
Things to look out for when leasing for the first time
What is car leasing? How does car leasing work?
Car leasing – often called Personal Contract Hire – is a long-term hire of a vehicle for your personal use.
You get to drive a brand-new car and have all the advantages, as well as having the support of the leasing company for help with the process, servicing, breakdown cover, mechanical issues and more.
For a first-time driver, car leasing represents the pinnacle of car driving. In today's world, the pressure and expense of car ownership can be far more trouble than it is worth for many. Car leasing offers a cost-effective way to get the first vehicle you really want.
There are a lot of similarities between a car lease and a mobile phone contract – you can get the best models on the market without hassle. The only real difference is that with a car lease you have to return the car when the contract ends, but just like a mobile phone, by the end, you'll be ready for an upgrade.
Should you buy or lease your first car?
It's only fair to look at the idea of buying a car as a comparison, but unless you have tens of thousands of pounds spare in your bank account, the chances are you won't be looking at a new car. There's the first difference – a brand-new car vs. something that's considerably older.
Used cars aren't cheap. You can get finance to help, but then you have to worry about depreciation and resale value.
If you are looking to buy a car outright, the more you can spend the better. It's possible to pick up a used car for £1,000 or so, but it might be almost as old as you are, and reliability will be an uncertain factor. Many used cars cost as much in repair bills in the first three months alone!
Then again, you could get lucky. Moving into the £4,000 to £6,000 bracket, there should be some solid runners that are only five years or so old.
The best lease cars for new drivers, by comparison, come in at under £200 per month with optional maintenance contracts that means you literally have to never worry about anything: servicing, tyres, repairs – it's all covered.
Plus, it's a brand-new car, which means better fuel consumption and all of the latest technology. You also won't have to find another few hundred pounds to install a Bluetooth system to connect your phone to the car - the latest cars come with them as standard!
There is an upfront cost with your first lease (known as an initial rental payment) – normally three to six months payment plus a broker fee, but at under £1,000 all in, it's still substantially less than most of the cheapest bangers!
I've just passed my driving test – can I lease a car?
There are a few things you need to make sure of, but ultimately, yes. There's no prejudice when looking at car leasing for new drivers.
1: Credit check
Car leasing is a finance agreement between you and the leasing company. Whether you are a long-time lease enthusiast, or this is your first vehicle leasing experience, you need to be able to prove you can make the payments. You will need a good credit report and that can be a problem for young drivers – simply because you haven't had long enough to build up a credit history.
If you are young and planning on car leasing in the UK, you need to prepare your credit report. Make sure you have a bank account that's in good order, pay your bills by direct debit and always on time, and build up a solid reliable history as quickly as possible.
For more help on sorting your credit rating, why not take a look at the advice available on personal finance site Compare UK Quotes?
Assuming you've got a good rating, there'll be no problem moving forward.
If you have a bad credit score, you may be able to lease a car on a short-term contract - so don't hesitate to contact us today and we'll do our best to help you!
2: Car insurance
Your leasing company will insist on fully comprehensive car insurance to be in place before delivery of the vehicle. Car insurance for new drivers isn't cheap, but there's plenty you can do to bring it down in price – starting with choosing the right car.
Don't go from learner driver to luxury SL-Class Mercedes driver – at least, not unless you have an overflowing bank account for the insurance! Stick to low-cost city hatchbacks like the Renault Clio or Kia Picanto. Often the best first cars are those with group 1 insurance as a primary concern.
3: Driving experience
It's not just about insurance. The best cars for new drivers are often the smaller cars for fuel economy, ease of driving and parallel parking considerations!
Thankfully, those smaller cars are also the ones that win the 'what is the cheapest car to insure' vote so you win on both counts!
What should I look out for when leasing a car for the first time?
Talk to us at Complete Leasing. We work with a large range of car leasing companies across the UK and can offer you plenty of advice, as well as find the best first car for you.
There's a huge range of vehicles, many of which come under £200 per month. Here's a few things to think about when making your choice:
Budgeting – one of the great advantages of leasing over buying is that you can properly budget your car expenditure. A new car doesn't need an MOT and they all come with a warranty that means you'll never have to pay for repairs that aren't your fault.

Maintenance package – adding an optional maintenance package will give you an extra level of peace of mind. It means the leasing company sort out all the servicing and little regular jobs that need doing – including any tyre replacements that can otherwise be a costly surprise.

GAP insurance – this extra insurance covers you if the worst happens, and the car gets written off in an accident. Without it, you could end up owing the leasing company a lot of money.

Breakdown cover – roadside assistance if the car has any problems while driving, which will get you home and get the car to a garage for repair. Without it, you might be stuck facing an expensive recovery bill.

Mileage – make sure you properly estimate your annual mileage and get a contract which covers this. Excess mileage fees at the end of your contract can be expensive if you've done a lot of additional driving.

Flexible contract terms – if you want a two-year lease, rather than three, then talk to us! Just because a car is advertised at a certain amount over a set period doesn't mean that's the only offer out there. We can work with you to find the contract that suits you best.
If you are interested in a brand-new lease car as your first personal drive, then give us a call today or fill in our contact form to have an advisor get back to you at a time that suits you.
At Complete Leasing, we work to make sure you get the perfect vehicle for you – call us and you could be on the road in a few days!
Call Us Free on 0800 080 7042
We can help you with all your leasing needs, get in touch with us today