Contract Hire: What Does 6 + 35 Mean When Leasing a Car?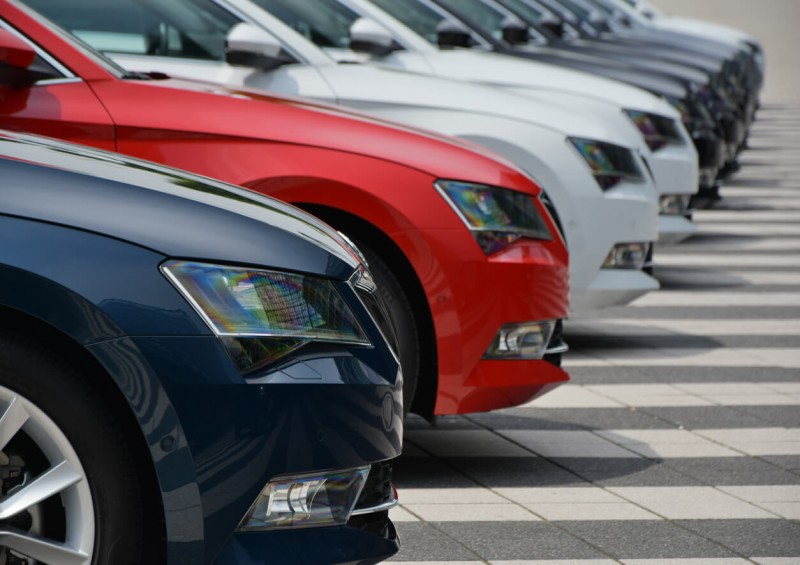 [Above: Škoda cars]
Car leasing – how does it work?
Car leasing contract terms aren't complicated, but the numbers can look a little bit odd at first glance.
When you take a look at a leasing deal, you'll see two numbers with a plus sign – a small one followed by a larger one, such as 6 + 35, 3 + 47, 4 + 23, etc. But what exactly does it mean?
The first number is the value of your upfront initial rental payment shown in multiples of one standard monthly payment. The second number is the number of remaining months on the contract after you've paid the initial rental.
It's easier to explain with an example or two:
Example One: 6 + 35
This would mean that the initial rental payment is the same as six times a normal monthly rental, and then there are 35 regular monthly payments left to be made until the end of the contract.
If the standard monthly payment was £105.50 +VAT, then your initial payment will be (6 x 105.50) = £633 + VAT, and then there would be 35 monthly payments of £105.50 left to make.
The total paid for the lease would be 41 x £105.50 = £4,325.50.
Example Two: 3 + 23
Here, the initial rental is three times the monthly cost, and it's a two-year term of 24 months. With a monthly lease of £248.30, this would be an initial payment of £744.90 and 23 remaining months to pay £248.30 each time.
The total paid over the period would be 26 x £248.30 = £6,455.80
Deposit or not? Do you get it back? What happens to your deposit when you lease a car?
Many companies will refer to the initial payment as a deposit, but in truth, this fee is not returned and it is better understood as the leasing upfront cost or initial rental payment.
Should you find a problem with your vehicle that leads you to cancel your contract within 14 days, you may be entitled to get your deposit back. You should always check the exact terms of the deal before finalising.
Can you get car leasing with no deposit?
If you are struggling to make the initial rental payment or are worried about your credit rating for leasing a car, then maybe we can help. Read our article on car leasing with no deposit or give us a call today!
What about short-term car leasing?
While we offer long-term leases, we can also help find you short-term car leasing special offers for lengths of 12 - 18 months or shorter.
Generally, short-term leases are a little more expensive than longer-term leasing options, but with a huge variety of vehicles on offer we will be able to find something to suit you and your budget. Fill in our contact form and let us know you are after a short-term contract to see what our team can find for you.
How do I get the best car lease deal?
Give us a call at Complete Leasing or fill out our contact form to have one of our friendly and experienced representatives get back to you. We're experts in finding the best car leasing deals and we will find something perfect to suit your needs!
Call Us Free on 0800 080 7042
We can help you with all your leasing needs, get in touch with us today