Van Leasing and Insurance Explained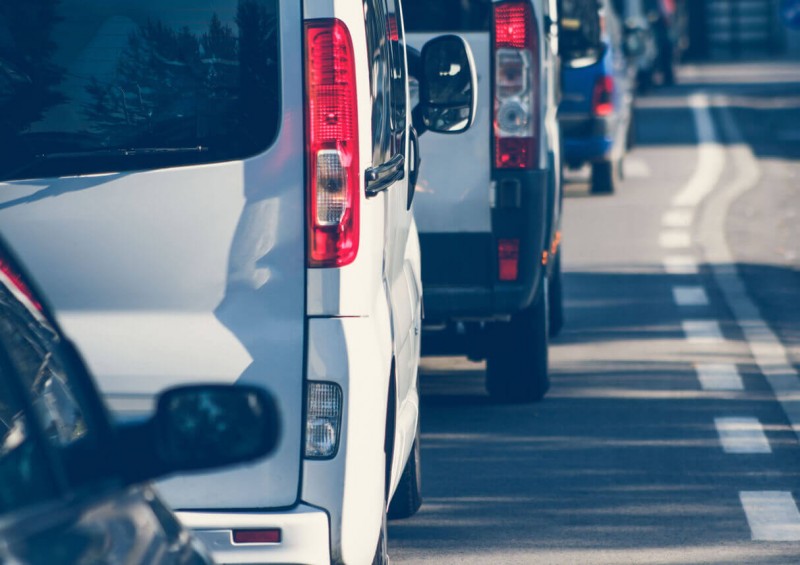 Van Insurance and the Law
It is commonly known that driving a van in the UK without valid insurance is illegal, and since 2011, it has also been illegal to own a van and not be insured even if you are not driving it – this is due to the Continuous Insurance Enforcement law.
The only exception is if you have a valid Statutory Off-Road Notification (SORN) registered with the DVLA – and even then, your van must be kept off the road.
There are van insurance regulations that you must abide by and any uninsured drivers may face serious consequences.
Properly insuring your van is a legal requirement and failure to do so could result in a £1000 fine and damage to future van insurance premiums.
Van Leasing and Insurance
If you have a van leasing agreement, you will need to have fully comprehensive insurance on it.
It is your responsibility to take out the insurance on your vehicle, not the leasing company, and this must be done before you receive the van.
While private van owners can opt for a third-party or third-party, fire and theft insurance policy it will be part of your leasing contract that you must provide the greatest level of cover for your leased vehicle.
The level of liability is not the only consideration you need to think about for your van insurance. It is important that you obtain the correct cover for the tasks you use your van for.
Why do I Need Van Insurance?
As well as van cover being a legal requirement, you must be financially covered for events such as having a road traffic accident. Should something like this occur, insurance will cover you for:
Any damage done to your van.
Any injuries suffered by you, passengers or other drivers and pedestrians (like medical costs, any lost earnings from being unable to work, etc.).
Any damage done to other drivers' vehicles or property.
If you do not get the right insurance policy in place before receiving your leased vehicle, then you won't be able to receive it, so make sure you get everything in order beforehand.
Different Levels of Van Use and Insurance Cover
Personal, social and domestic
If you do not use your van for any business purposes, you will only need social and domestic van insurance.
This is very similar to a standard car insurance policy and covers you if you wish to use your van in the same way most people use a car – getting around, shopping trips, taking the kids out, commuting to work, etc.
It does not, however, provide you with any sort of cover to use your van for work, whether that is for yourself in your own business, or as an employee.
Even a quick 'can you pop to the shops for some supplies?' request from your boss would have to be denied as you will not be insured to use your van in that way.
An accident on the way back to the office from the hardware shop could have serious consequences if you don't have business insurance on your van.
You are entitled to use your van for some work-like tasks, like moving house for yourself or a friend (not if you're being paid, or in any professional capacity), or taking unwanted items to the local tip.
If in doubt, however, you should check with your van insurance company.
Commercial van insurance
Using your van for work on a regular basis will require you to get commercial van insurance.
It is likely to be the right fit for most business needs – providing you with cover for moving tools and work equipment around between customers, and even allowing second drivers to drive your van so that a colleague can share the driving duties.
Where commercial van insurance comes to an end and needs more specialised cover is once you use your vehicle for directly making money.
Courier van insurance
If you are using your van as a main structure to your income, you will need to get insurance tailored to that fact. Courier van insurance is one example where the insurance is directly configured to the need.
Couriers spend a lot more time on the road, and their vehicles are often a target for thieves who believe valuables will be inside. As a consequence, their insurance needs are greater – not just to cover the increased mileage, but to provide a level of security for goods lost in transit.
If you are a business owner and you use your vehicle as a primary part of your business, you should discuss the right level of cover with your insurance company in the UK.
Temporary van insurance
If you need to bump up the level of insurance for your van for just a short term, it is worth looking at temporary insurance.
For periods from as short as a single hour through to a few months, temporary van insurance is a cost-effective method for staying legal on the road when a sudden short-term need for a change of use occurs.
Temporary insurance is also a perfect way to add-on an additional driver to your a van for a short period.
Leasing a Van as an Employer
If you are leasing a van for use within your company, then you will want to make sure you get the right level of cover as well as doing your best to keep the premiums down.
Many people ask the question "is Van Insurance Cheaper than Car Insurance?" There is no simple answer, as everyone needs vehicles for different purposes and various requirements and factors can either increase or decrease your premiums.
Generally, having business cover on either a car or van will make premiums higher, as there is a higher risk for insurers. See our page Business Leasing Explained for more information on this.
As an employer, there are a few things you can do to help get the right van insurance that's also cheap van insurance!
How to reduce your premiums:
Choose your driver wisely
A lot of the insurance premium cost will be based on the main driver of the van.
Usually, this should be you, as you are the signatory and leaser of the vehicle. Provided you have a good driving record yourself, this will help keep the costs low.
It might be tempting to want to insure the company van so any of the employees can drive it, but this will inevitably lead to high premiums and wasted funds. It is far better to select some trusted drivers and limit the van use to them.
Avoid:
Young drivers. It may not seem entirely fair, but van insurance for young drivers without a proven history of safe driving will cost a lot more than for older, more experienced, drivers.
Convicted drivers. Anyone with a driving conviction, from simple speeding, through mobile phone use, to more serious offenses like drink driving will have a major impact on your van insurance costs. If you do need to insure a driver with an overhanging offense, consider finding a specialist insurer who specifically deals with this issue rather than using your usual company.
Increase the voluntary excess
Having a larger amount of voluntary excess will help bring your premiums down to a more manageable level.
Make sure you set the excess at a realistic amount you are happy to pay if an incident happened, but if your company has the finances to be able to cover at least some of the repair costs then you may save hundreds in the long term.
Parking location
If your van is parked overnight at an office or factory, try to make sure it is in a secured location away from the road, and let the insurance company know that.
Equally, if it has to go home with an employee, select a member of staff who has good facilities for its storage.
Security
Talk to your leasing company about the level of security built into the vehicle. If you can improve the locks or alarm system, this can bring down your premiums.
If the lease term allows, putting your company logo on the side of the vehicle is a strong security measure as well as good advertising – it is harder to steal a van with a huge logo painted on the side!
Don't keep valuables in the van
Make it part of the procedure that the van is cleaned of all valuables before heading home for the night – leaving anything tempting in the vehicle increases the chance of it being targeted by thieves.
Telling the Truth
There is no benefit from withholding information from your insurance company. Using your van for a purpose outside of its insurance cover or lying about any other information regarding your van will lead to a dispute if you ever needed to make a claim. This could lead to a serious fine and even prosecution for fraud.
When looking for van insurance cover, make sure you compare van insurance quotes from different insurers to get the best deal possible.
For more information about vans and leasing, speak to our experts here at Complete Leasing. If you are looking to lease a van, as a private individual business owner or fleet customer, we can help find you the best deal to suit your needs.
Call us today or fill in our 'Request a call back' contact form now to have one of our advisors contact you at a more convenient time.
Call Us Free on 0800 080 7042
We can help you with all your leasing needs, get in touch with us today