BMW i8 Review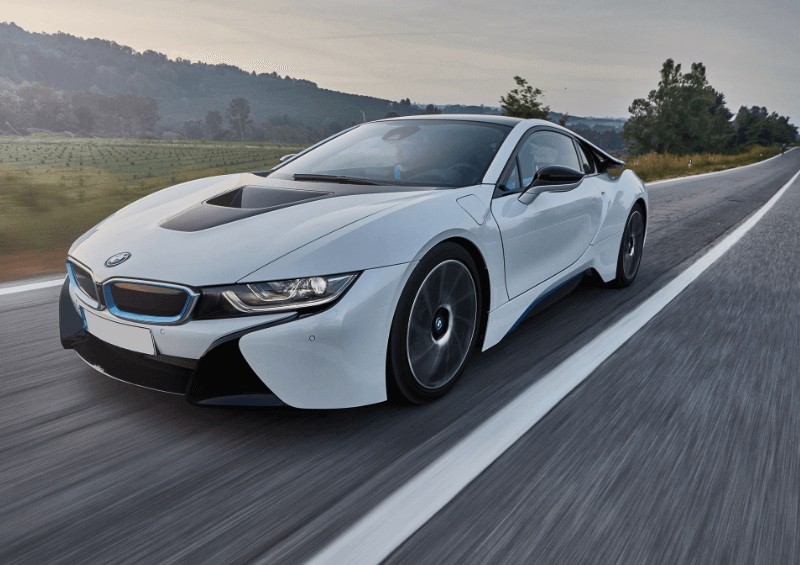 Following in the track marks of the BMW Z8 and the M1, the i8 had a lot to prove if it was to match the reputations of its successors. The concept first came to life in 2009, when BMW put forward a mid-sized engine which was propped up by two electric motors and a three-cylinder turbo diesel engine.
Fast forward 10 years and we have a more efficient, more lightweight i8 that's bolstered by a petrol-electric plug-in hybrid and has an all-wheel-drive powertrain. We can't wait to get started!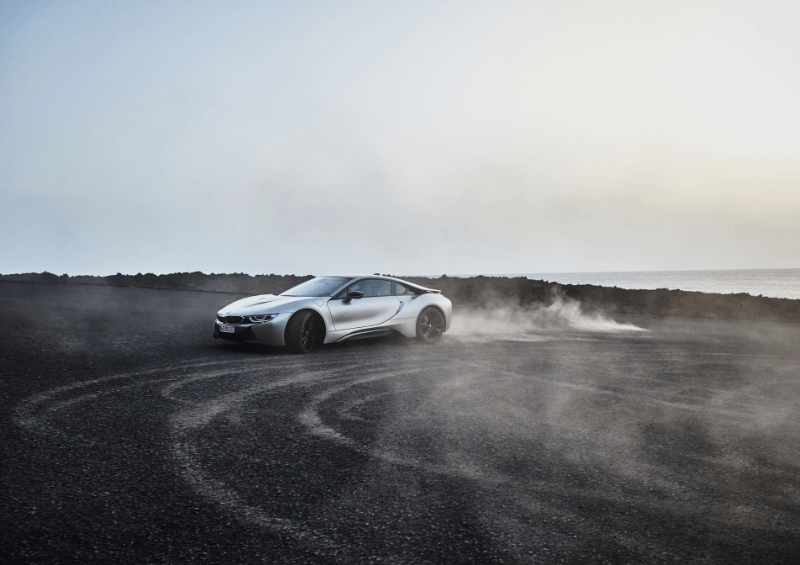 What to expect from the new BMW i8
Perhaps one of the most exciting additions to the i8 coupé is the release of the BMW i8 roadster. With all its power and efficiency, a BMW i8 convertible was the next logical step for the German manufacturers, and you'll be surprised to hear that it's remarkably lightweight.
Alongside the roadster, we have the standard (though it's anything but) BMW i8 coupé, weighing in at 1,535kg. By comparison, the convertible is just 1,600kg. Such engineering mastery comes down to the carbon fibre base with aluminium subframes and lightweight exterior panels. So far, so exciting.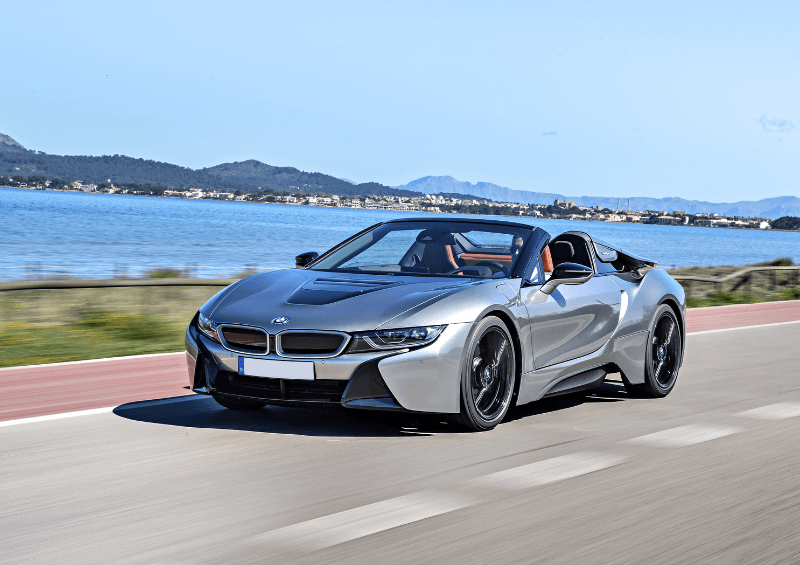 BMW i8 specs
The BMW i8 engine features a 143BHP electric motor, alongside a small petrol engine, bringing the BMW i8 BHP to 231. There's a six-speed automatic gearbox, and the electric motor takes care of the rear wheels while the petrol engine sees to the front. This fuel-efficient combo gives the BMW i8 MPG a very respectable 134.5, or if you're looking for something really green, the 374 2dr Auto boasts up to 158.9.
How does it drive?
In addition to fuel economy, this engine gives rise to many different driving modes. Sports mode is, without question, the most fun. Any question of an "eco" car goes out of the window when the eco-metre switches into rev count mode, while the damper settings go up a notch and the engine begins to roar.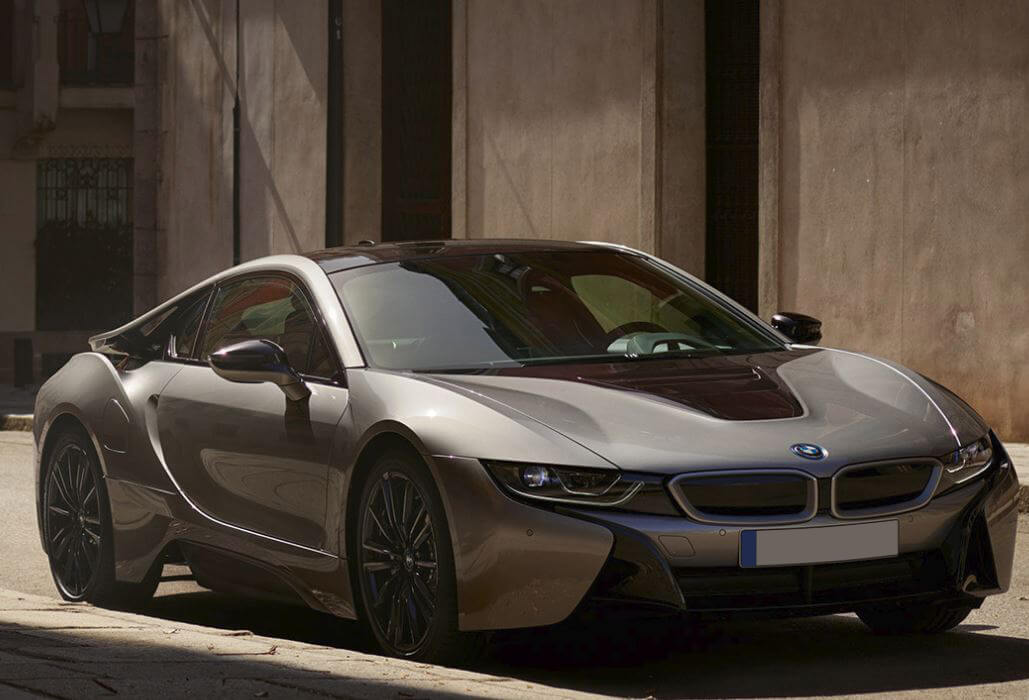 Does the BMW i8 charge itself?
This makes a welcome change from waiting around at car park charging ports. In all non-electric modes, the i8 does indeed use the petrol engine to directly charge the high voltage battery. Put it into hybrid mode, however, and the i8 will still charge – this time using regenerative braking.
This is still very much a hybrid car, however, so don't expect miracles in the electric-only department. The official BMW i8 range peaks at 33 miles, but with its combined fuel efficiency, it's still a very sensible "supercar" to have.
Is the BMW i8 a supercar?
Did we just utter the "S" word? According to the definition, a supercar is quite simply a high-performance sports car that is legal to take on the roads. By BMW's own admission, the i8 is "a supercar for everyone", and the stats don't lie.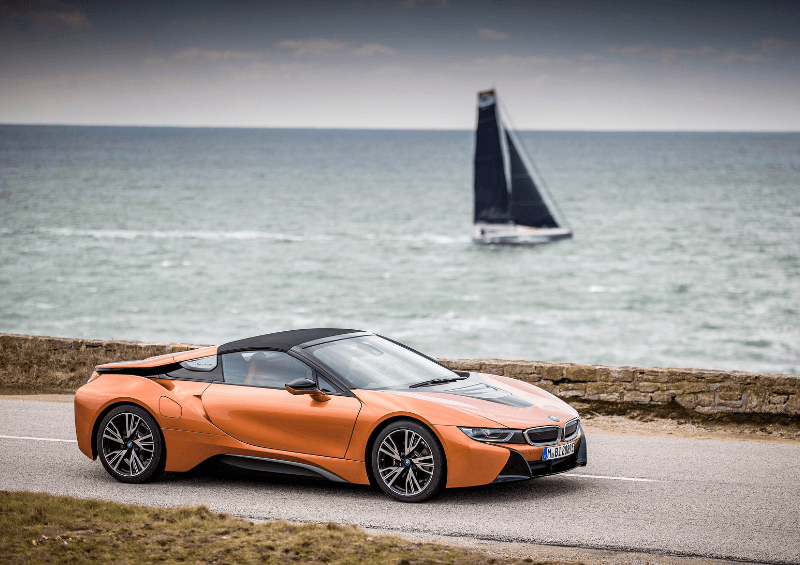 Is a BMW i8 fast?
First and foremost, the facelifted i8 is indeed fast. Even in electric mode alone, it can reach 75MPH, but it's so powerful that BMW had to impose an electronic restriction on it. Try it yourself and you'll struggle to get above 155MPH, but that is quite enough. Remember, this is a supercar for everyone, so the restrictions certainly match the description.
If you are taking it on the roads, please remember that it will hit 60MPH in 4.5 seconds. However, this does not mean there's any loss of control. In fact, the new front damper calibration prevents the understeer that plagued previous models, and the revs will peak at 6,500 – it is a 1.5-litre engine, after all. The steering is sturdy and reliable, and aided by the four-wheel drive on more precarious roads.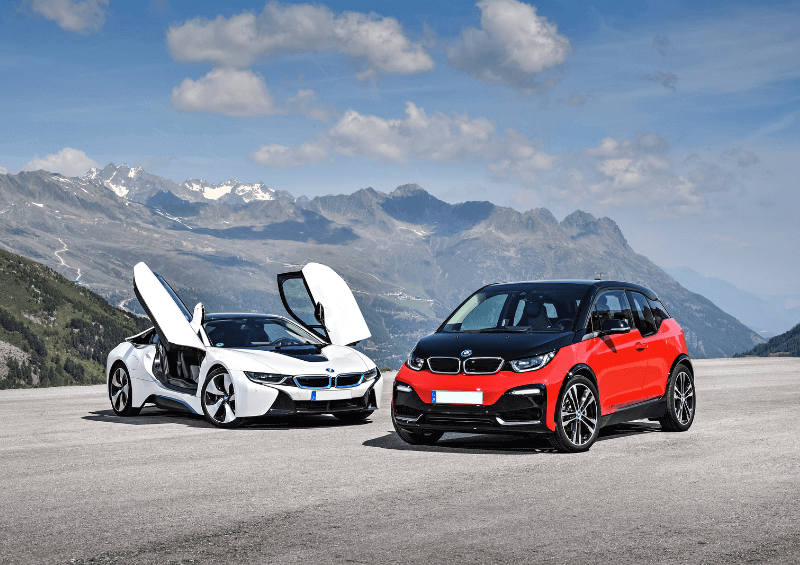 [Left: BMW i8, right: BMW i3]
When was the BMW i8 released?
The folks at BMW teased us with the vague release date of "spring", so you should be able to get your hands on one in time for a fun-filled summer.
How much is a BMW i8?
Naturally, like all supercars, it doesn't come cheap. The BMW i8 price UK starts from £106,255, or you can try a more affordable BMW i8 lease with us at Complete Leasing from just over £1000 per month – whether that's personal or business contract hire!
Our verdict
If your capital is low, we'd definitely advise leasing the i8, as a car of this value is likely to depreciate soon. That doesn't mean you won't have time for fun, albeit controlled fun! With all the roar of a classic petrol or diesel supercar and the innovation of a hybrid, it's a refreshingly economical step in the line of supercars. We can't wait to see what they'll think of next!
[Photo credit: BMW Group PressClub]
Call Us Free on 0800 080 7042
We can help you with all your leasing needs, get in touch with us today