Volkswagen E-Golf 2019 Review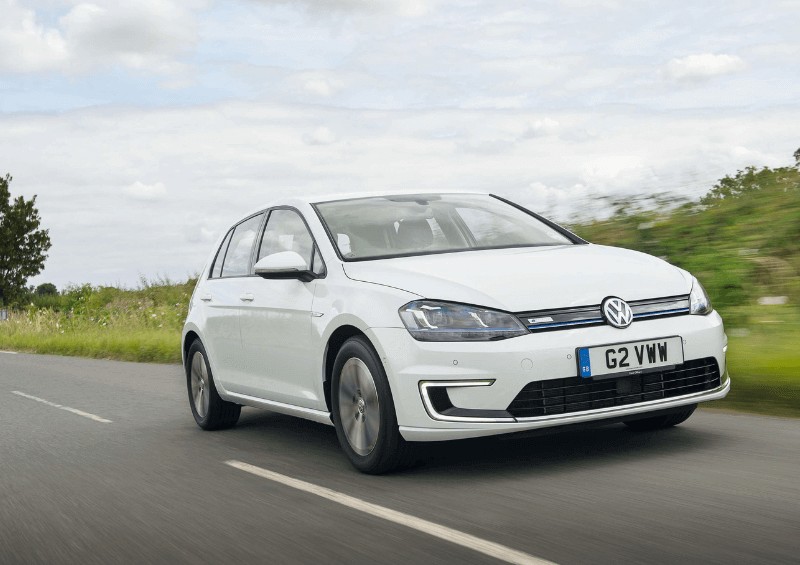 It was quite a leap for the team at Volkswagen when they decided to ramp up the maximum mileage in their VW E-golf by 60 miles. Volkswagen's foray into electric vehicles has been quite an adventurous one, with notable developments back in 2017.
Is the VW E-Golf a hybrid?
Before 2017, the most impressive shot you could have at an environmentally friendly electric golf was the Golf GTE. This came with its own VW E-Golf range extender, so while it did dip into petrol, it also had an impressive chargeable battery pack.
Is the E-Golf fully electric?
The first fully electric Golf didn't arrive in 2017 however; it just got better. The 2014 E-Golf, the first of its kind, featured a comparatively teeny battery and short mileage. Three years later, the team got their thinking caps on and made themselves a worthy competitor for other green cars on the market.
What is the official range of the electric Golf?
Just like when the second-generation was released in 2017, the E-Golf 2019 has an official range of 186 miles. Of course, like any electric car, that is the subject of debate. The newly-coined term "range anxiety" starts to set in at around 130 miles, so we'd suggest charging it at this point.
Charging options
Speaking of charging, there are plenty of options depending on your lifestyle and location. If time's on your side, you'll reach the full E-Golf range with a three-pin plug at home in 13 hours. More realistic, but slightly more expensive, is a dedicated charging port, which can also be used in the home. You'll also find these in public spaces – ideal for when you're leaving the car all day to go shopping. You'll reach full charge in four hours.
If you're really pushed for time, though, pull in to a modern-looking service station. Top-of-the-range charging stations will get you fully charged in just 45 minutes – just enough time for you to recharge too.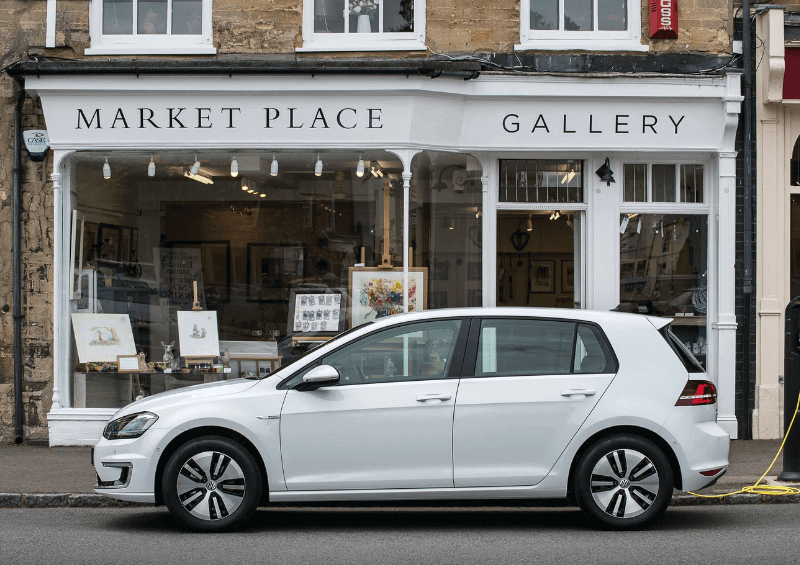 The E-Golf performance
So we know how long it will last, but just how does the Volkswagen E-Golf perform? Quick getaways from traffic lights come easily, and you'll soon rocket to 62MPH as if you were in a diesel hatchback. There isn't much power beyond 70, but for a morning commute, it's everything you need.
The engine benefits from regenerative braking – just put it into 'B' on the gear selector and the energy saved will be redirected to the battery, a similar effect to engine braking in a petrol/diesel car. There are a few driving modes, including eco mode if you are falling foul of the "range anxiety", but the standard mode is just as comfortable as a traditional Golf. Naturally, it's a totally silent drive, and the Golf handles well around country roads. Take note, Nissan Leaf.
The E-Golf interior
The latest E-Golf has been given the same interior upgrades as its fossil-fuelled cousins. To justify its price tag, it also comes with quite an impressive range of on-board tech, including dual-zone climate control, a heated windscreen and an infotainment system displayed on a 9.2-inch screen.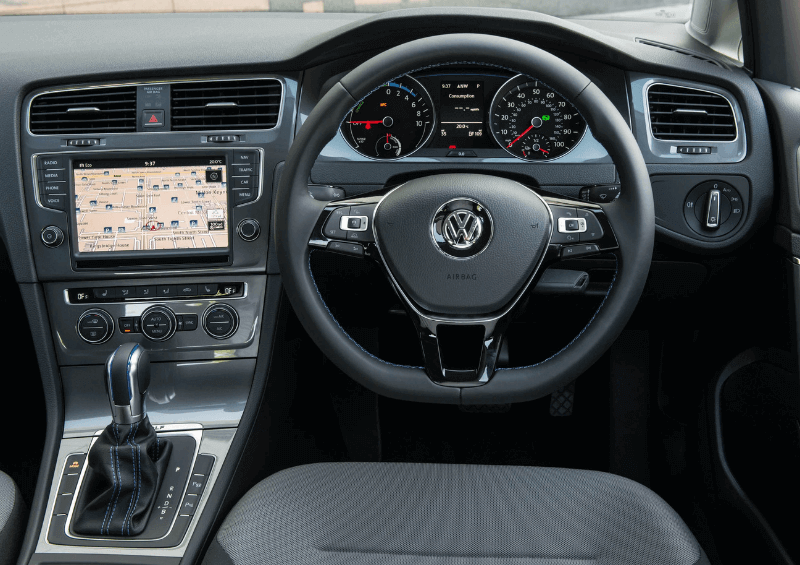 It's also incredibly comfortable, with tactile soft materials and a sensible driving position. The pedals are perfectly aligned with the steering wheel, and many of the controls look the same as a classic Golf – plus some minor adjustments to display the power left. Adjust your lumbar support, steering wheel position and seat with ease. Rotary controls ensure there aren't too many distractions from the road either.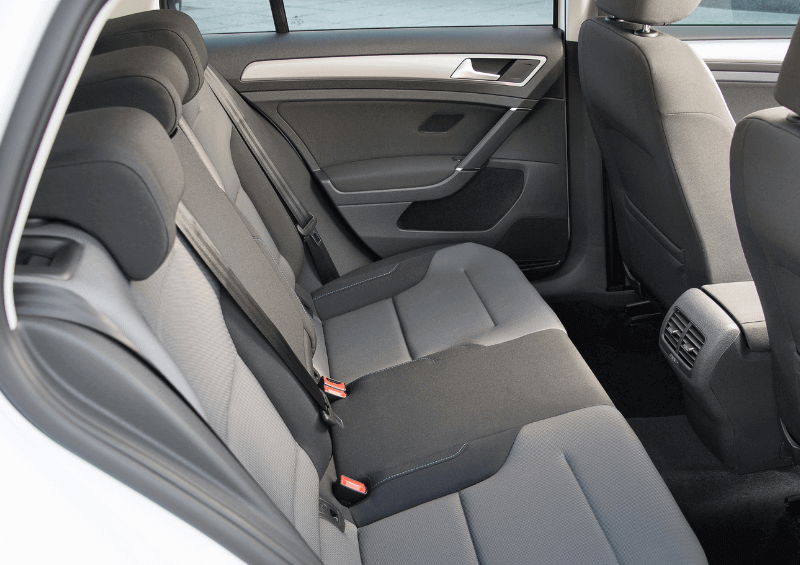 VW E-Golf price: to buy and to lease
We mentioned justifying the price tag – it starts at £29, 740 for a very basic model, but realistically, it's more like £33k. This puts it at around a similar price to the Nissan Leaf, although far more than the Renault Zoe, but the interior styling and improved performance somewhat make up for this.
Alternatively, there is always the option to lease a VW Golf electric with us at Complete Leasing, which is available now on business or personal contract hire. You're looking at an E-Golf lease (UK) price of around £370 per month on PCH or £310 on BCH, depending on your needs.
Our verdict
There hasn't been a whole load of innovation since the initial leap to 186 miles back in 2017, but the interior tweaks do give the 2019 E-Golf a modern edge. As with every electric car, we're loath to push it beyond the range anxiety barrier, but as a commuting car, the E-Golf pushes all the right buttons.
Sit back, relax and know that your interior comfort is second–to-none as you wait in traffic. A commuter's dream.
Don't hesitate to contact us today, obligation-free, and we'll be able to help you with any leasing-related queries. Or, we can help find you the best leasing deal in the UK!
[Photo credit: VW UK Media]
Call Us Free on 0800 080 7042
We can help you with all your leasing needs, get in touch with us today