The Pros and Cons of Business Contract Hire (BCH)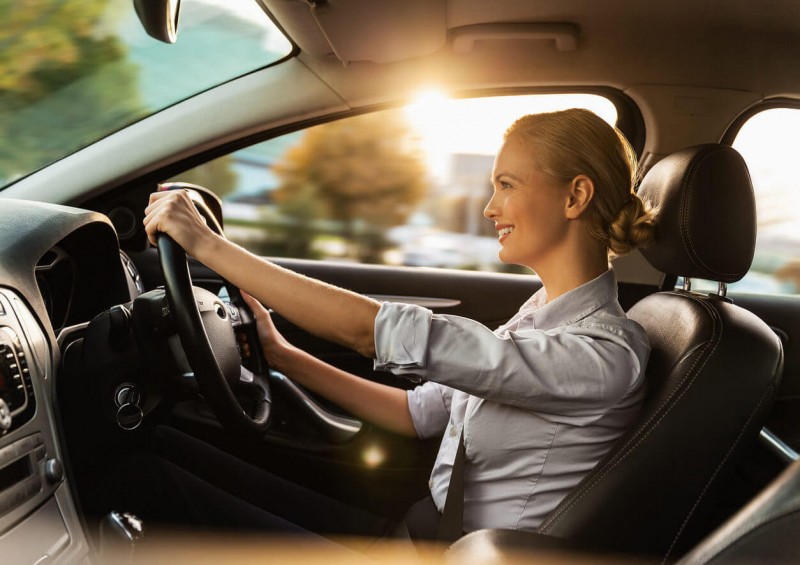 Business car leasing - contract hire explained
If you are looking at investing in vehicles for your business, what does business contract hire (BCH) offer that other alternatives don't cover? Is it really the best way to get company vehicles?
Business car leasing is a form of car finance where the ownership of the vehicle remains with the leasing company. It is a long-term hire option as opposed to vehicle ownership which offers a large number of financial advantages to businesses, making it the most accessible finance option available to small and medium enterprises in the UK today.
How business car leasing works – ownership vs. car business lease
Owning a vehicle as an asset on your business books can be complicated. The depreciation of a vehicle (estimated at 20% list value per year for the first three years), means that your company is losing a potentially significant amount of equity each month. Plus, purchasing a vehicle in the first place requires either access to a substantial capital, or a willingness to utilise available credit – often to stretching point.
One of the many advantages of business contract hire (BCH) is that there is no need to burn that capital or stretch that credit – the business contract with the finance company provides for an ongoing monthly service expenditure by the business, with no assets added to the balance sheet. This leaves your credit score all but untouched and your capital still with you, available to be used on more business-savvy investments such as bringing on board extra talent for your team.
Additionally, car ownership for a business comes with a significant amount of administration that is better looked after by the finance company!
The tax advantages of vehicle leasing for business owners
It's about the VAT! Cars obtained on a business lease are eligible for a 50% offset with VAT, while vans are allowed a full 100%. On a fleet of vehicles, this can be many hundreds and even multiple thousands of pounds of savings monthly. Additionally, the cost of monthly payments to the finance company are offset against your annual corporation tax or, if you are a sole trader, your self-assessment tax return.
For more information on the tax relief available with business leasing, read our article The Tax Advantages of Car Leasing.
Disadvantages of business contract hire
Owning a vehicle means that any loss in its value is reflected in your poor resale price and the costs to the business are immediate and inarguable. With leasing, of course, the vehicle is returned at the end of the contract (at which time you can easily upgrade and start a new contract for a further term) and any damage done to the car makes you liable for penalty fees.
The areas most likely to cause penalty costs include:
High mileage
A bugbear for business users, mileage is a key part of any car lease for businesses. It is important that you estimate your annual mileage as closely as possible and accurately reflect that in your lease agreement. Penalties for excess mileage average around ten pence per mile but can increase considerably if the vehicle is of executive class. An extra ten thousand miles on the clock - which, while somewhat extreme, does happen - is likely to put £1,000 or more onto the final bill.
Excess wear and tear
Fair wear and tear is understandable – no leasing company expects the vehicle to come back as perfect as it left – but taking this to excess is going to be costly. If you are providing vehicles to your staff, it is important that you remain vigilant regarding their maintenance of the car or van.
Minimising physical damage both internally and externally is obvious, but one of the often-overlooked problems is that of smell. Smoking and eating are huge culprits when it comes to ruining the cabin atmosphere and should be discouraged or banned in all vehicles that form your business lease.
Maintenance and servicing
Remember to always get your fleet serviced by an authorised dealership to remain in the terms of your business contract. Use of unknown or unauthorised garages can incur fees when the vehicle is returned.
More leasing pros for business
It's not just about the VAT! When leasing your company vehicles, you allow yourself the freedom to get on with your business while other people look after your vehicle needs. With full service and maintenance contracts available, literally every aspect of car administration can be taken from you and left in the very capable hands of your leasing company.
That means no worry about servicing, tyres, breakdowns, repairs, road tax, windscreen cracks, MOTs and more. A truly effortless service that takes almost every headache away from you!
For more information about the advantages of leasing – both for business and personal contract hire (PCH) - check out our useful guides.
Building a fleet – fleet leasing for the best deals
As your business grows, so too does your need for a range of vehicles for yourself, your employees and your company. From executive cars for the top management, through to workhorse vans for the ongoing needs of the company, fleet leasing allows for multiple vehicle contracts to be consolidated for maximum efficiency and financial advantage.
At Complete Leasing, we have specialists working with fleet leasing who would be more than happy to work with you on getting the best deals for your business. For more information, read our article on fleet leasing, before giving us a call!
Van leasing – the difference between finance lease and contract hire
An option for those looking to add to their company fleet with vans is finance lease. Structured somewhat differently to a standard contract hire, finance lease removes any wear and tear penalties or high mileage issues with a simple end sale of the vehicle and agreed final payment if there is any loss in vehicle equity. This gives you the freedom to use your van as you would see fit, from a full vinyl wrapping to promote your business to interior modifications for optimising use.
Take a look at our guide on finance leasing for more detail!
Business lease car insurance
Although the leasing company can take on almost every aspect of car ownership and make it a breeze for your business, you are still responsible for the correct level of company car insurance. Make sure your entire fleet is appropriately insured – especially if you use the vehicles for your work, either for deliveries or even just getting to meetings.
Speak to your insurer and get the right class of fully comprehensive insurance for every vehicle in your care.
Business car lease criteria
In order to qualify for business car leasing, your company is expected to have some level of credit history to a good standard. If your business is new, you may find the leasing company leaning on your personal credit history as a mark of your level of risk and will reject a business who cannot support their credit needs or are otherwise unable to show their trustworthiness.
Even with poor credit though, there are options! At Complete Leasing, we work with a range of dealers and suppliers across the UK to get you the best deal and will help you find a car to suit your needs even if you are suffering from a temporary drop in credit score.
Give us a call to ask more or to get on your way to having a brand-new vehicle on business contract hire!
Call Us Free on 0800 080 7042
We can help you with all your leasing needs, get in touch with us today