Leasing a Car: Who is the Registered Keeper?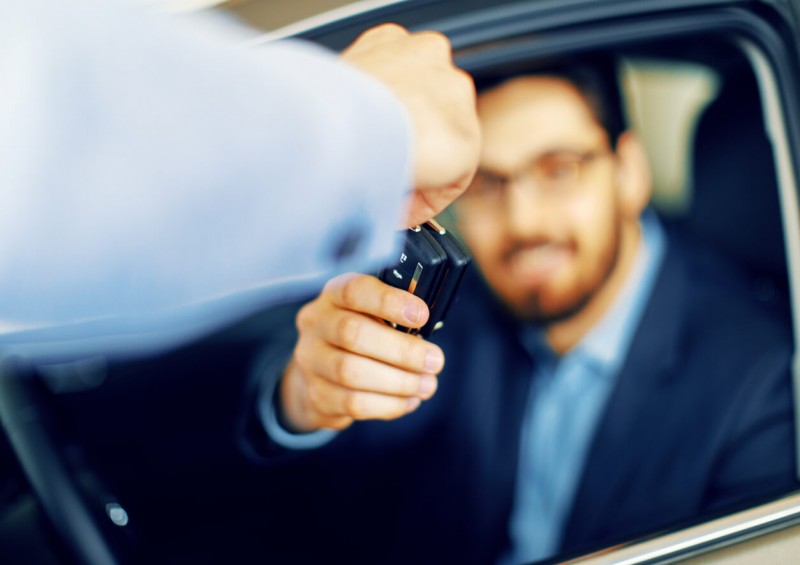 Skip to a section:
Who is the legal owner of a leased car?
Can a car be registered in one name and insured in another?
How to find out the registered keeper of a car
Who is the legal owner of a leased car?
The 'legal owner' and 'registered keeper' are two separate things, but if you've never gone down the route of leasing a car, you may never have come across the terms before. It is possible to own a car and not be the person using it – in fact, this is what leasing companies do every day!
So yes, the owner of your leased vehicle is the finance company if you have a personal contract hire (PCH) or business contract hire (BCH) agreement.
Who is the registered keeper of a lease car?
In most cases, the lease company is the registered keeper of a leased vehicle. If, however, you have a finance lease, which typically means you have a van rather than a car, then although the legal owner of the leased vehicle is the finance funder, you would be the registered keeper.
Some funders may remain the registered keeper of the vehicle with a finance lease, but generally, you are.
What does this mean?
There are several consequences to not being the registered keeper of the car:
You do not have the log book (V5C documentation)
Not having the log book means you are limited in the things you can do. Firstly, you obviously can't sell the vehicle, but it also prevents you from setting up the road tax (vehicle excise duty) or driving abroad (as documentation is needed to prove ownership), and your address isn't the registered address for the car.
Vehicle Excise Duty (VED) or road tax
The finance company will pay the road tax as part of your lease (very useful for the high first-year tax). You do not need to worry about that.
Parking fines, speeding penalties and more
If you receive a parking fine, or you find yourself caught speeding or taking part in other road violation, then this information will be sent to the lease company rather than yourself. Depending on their administration process, this could mean:
They simply pass the details on to you, or;
They pay the fine, notify you and add it to your next scheduled payment, or;
They inform the authority body of your address and leave it to them to deal directly with you.
Thankfully, getting caught speeding doesn't make you less likely to be eligible for personal leasing in the future!
Travelling abroad
If you want to drive the car abroad then you are going to need permission to do so. Contact the finance company and they will provide you with the correct documentation to show that you have this permission. You can then use this to go abroad.
Note that due to Brexit, travelling abroad is no longer as simple as it once was. With the threat of the UK leaving the EU hovering above us daily, it's best not to get caught on the continent without all the paperwork that might be needed if we do actually leave Europe.
You will need to get an International Driving Permit (IDP). There are three different types of these depending on the country you are going to, each referred to by their date of initial agreement – 1926, 1949 and 1968. Either look up the right permit for the country you are visiting (and those you need to drive through to get there) or simply apply for all three! There's a small fee of £5.50 for each one and you can get them from the post office once you have the right documentation supplied by your leasing company.
Parking permits
Many councils require you to provide the vehicle log book as part of your application for a parking permit in your area. If this is the case, then you will need to contact the finance company to get relevant paperwork to supply to your local council. In many cases, this is simply a letter explaining that you have a leased car. As with many of these situations, both the finance company and the council are used to dealing with the difference.
Taking your vehicle off the road
If you have a reason to want to apply for a SORN (Statutory Off-Road Notice) for your leased vehicle, such as you have an extended holiday where you will be locking the car in a garage, then you will need to contact your finance company and inform them of the situation. Having a SORN for a fully-working leased car is unusual and though you will save on insurance while you are away, you may find that it's not worthwhile and your decision is likely to be questioned by the leasing company.
Unless you are leaving the country for a very long period (six months or more), the insurance savings by taking your leased car off road are unlikely to be worth the administrative effort, plus remember that you will still have to cover the monthly payments to the finance company while you are away.
Personalised number plates
If you want to put a personalised number plate on your car, you will need to make sure it is correctly registered. Again, you will need to go through the finance company to get their agreement and help with the process. They will have to become owners of the personalised plate while it is on a vehicle they own, so you will want to get written acknowledgement that they will release the number plate back to you upon the end of your lease contract – otherwise, you could lose your cherished number plate permanently.
Administrative fees
Your finance company may charge small admin fees whenever you contact them for paperwork regarding the V5C or for additional documentation.
Can a car be registered in one name and insured in another?
Insurance companies are more than happy to insure a leased car without any problem – whether it's personal or business leasing. They will want to know all the details, including those for the owner and registered keeper as well as your address and where the vehicle is going to be left when parked overnight.
How to find out the registered keeper of a car
For privacy reasons, the DVLA don't simply allow the public to look up the registered keepers of vehicles. If you have a question regarding who owns your leased car or you need to know more about the V5C, give your leasing company a call and they will be able to help you.
It is possible to request the details of a registered keeper through the DVLA using their form V888, however, you are expected to give a reason concerning the 'reasonable cause' as to why you want to know the information. This might be because you have found an abandoned car and are looking to trace the owner, or because you have a registration number after an accident where the driver drove away, but usually, the DVLA will expect you to go to the police with your information and leave it with them to deal with the matter.
Leasing with Complete Leasing
At Complete Leasing, we have a wide network of working partnerships with some of the best car dealers in the UK, who supply a huge range of makes and models of lease cars and vans. Our car leasing specialists are on hand to help at every turn – just give us a call or fill in our contact form for more information.
Call Us Free on 0800 080 7042
We can help you with all your leasing needs, get in touch with us today