Convertible Cars: The Pros, the Cons and the Best Ones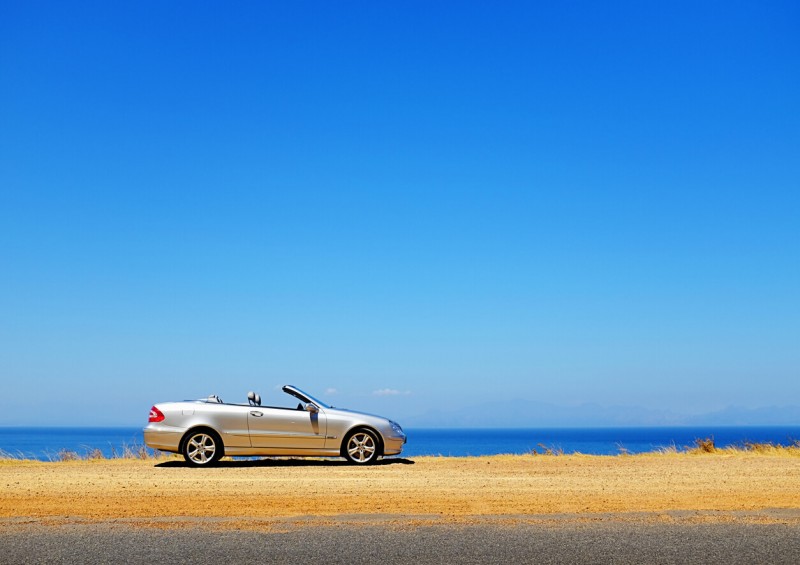 What is a convertible car?
Often, when it comes to cars, certain terms come up and need a little explaining, but most people know what convertible means: it's a car with a roof that folds down or is otherwise removable, going from a car-with-a-roof to an open-top vehicle without one.
Phew!
Less known, however, is how to define a cabriolet.
What is the difference between a convertible and a cabriolet?
Nothing! It's one of those 'in America they say one thing, but in Europe they say another' type of situations so frequently seen in the car world. Cabriolet, convertible – no difference.
What is a roadster?
Now, there's a difference. With a convertible, the car has a roof that can be removed whether it's a soft-top or hard-top convertible, cars that come under this umbrella must be able to be driven as an open-air vehicle as well as with a closed cabin.
A roadster though, that's a bracket of car that can include those with no roof whatsoever – you know the type, the beautiful machines that drive past in the balmy sunshine looking like they time-travelled there from a hundred years ago.
Of course, to make it a little more complicated, modern cars get called roadsters and are convertibles too. It's a manufacturer's choice - roadsters can be convertible, but not all roadsters are convertible.
Should you buy a coupé or a convertible?
There's a myth that there's a best time of year to get a convertible. After all, it snows here in Britain, so having a soft top convertible car in the winter months is a little dumb, right? Wrong! Convertible cars are popular because there's no need to let the roof down when it's snowing outside – it converts to a warm, air-conditioned enclosed cabin that's little different from any other car of its size out there.
The choice between a coupé and a convertible often comes down to whether or not you want the fun of an occasionally-roofless vehicle (and the associated costs) or whether you're not the sort to ever want to talk to the countryside mid-July with your hair whipping behind you like the tail of a comet.
Are convertible cars dangerous?
If you roll over a convertible in an accident, then there's no argument that the lack of a roof could cause significant extra harm. In a way, you are out there exposed to the environment and that can be dangerous, especially at higher speeds.
However, thankfully, accidents that lead to roll-overs are very rare and for the most part, your convertible car is going to be as safe as any comparable model on the market – sometimes even more so with reinforced supports and care taken to maximise safety in all ways.
Driving a convertible does come with a very slightly higher level of risk, but to suggest that they are significantly more dangerous than other cars would simply be false.
What are the pros and cons of convertible cars?
Aside from the obvious fun factor of driving a car that has its roof retracted, there are a few other pros and cons associated with getting a convertible. Looking at the downside first:
Cons
Noise
Even with the top in place, convertibles tend to be noisier than a regular car, and with the roof down the wind can really make conversations or listening to music a thing of strained difficulty! If driving in silence is your thing, you might want to consider an electric car instead.
Price
Convertible cars tend to come in around £5,000 more expensive than their fixed-top cousins. There's extra machinery there to make the roof retract and unfortunately, all that technology needs to be paid for.
Security
If you have a soft-top convertible, then your car is going to be significantly easier to break in to. Convertibles aren't as thief-proof as a regular car.
Sun-wear
It may not be something you consider at first glance, but being exposed to all that sunlight does take its toll on the dashboard and upholstery. An older convertible will show its age quickly and this can have a negative effect on depreciation. Of course, if you are leasing your vehicle, then you don't need to worry about that – just upgrade after a couple of years!
Loss of boot space
Unfortunately, the extra machinery and roof have to go somewhere – and for many vehicles, that means sacrificing some storage space. That said, you'll have enough room for a few cases to take on those sun-soaked weekends away!
Pros
Visibility
Once you have driven a car where you can see clearly all around, you will wonder how other drivers manage. Visibility in a convertible with the top down is second to none – only cyclists have it better!
Style
It cannot be understated how delightful it is to enjoy the summer months in a car that can dispense with its roof at the press of a button. You will catch the envious eye of every other road user as you power freely through the countryside.
Room
Many drivers find themselves cramped in the cabin of smaller cars – especially sports cars and coupés if they are tall. Taking the roof away solves all height issues immediately and can be a real gamechanger for many.
Versatility
Remember, you're not stuck in either mode. Pull over and press a button and your open-top car becomes a sporty car that shrugs off the rain and once the sunshine reappears, the roof disappears!
The best convertible cars to lease in the UK
At Complete Leasing, we are obviously great fans of the financial benefits of leasing over full ownership of your car – no more so than with convertibles, where convertible lease deals for UK drivers make every high-end vehicle look like a cheap convertible car to your wallet!
A selection of our available convertible cars for leasing include:
Mercedes Cabriolet
Available in E-Class, C-Class and S-Class ranges, the convertible Mercedes is a much loved and smooth ride, with the beautiful C-Class cabriolet an example of a roof-free experience that comfortably fits four.
Leasing starts from under £500 per month for this top end luxury cabriolet, and the model is available on both personal and business contract hire.
Audi A3 and A5 cabriolet
Providing exceptionally high-quality cars for a more than reasonable cost, the Audi A3 and A5 cabriolets are fantastic cars often described as 'seductive' by those who get to try them out.
With pricing from a mere £250 per month, the Audi range has a lot to seduce with!
Fiat 500 cabriolet
As a nippy little city car, the Fiat 500 has made its name across the country and is much sought after – the cabriolet version adds a level of charm and enticement to this already-beloved car and with a really low cost of entry is a fantastic option for many.
Coming in at under £150 per month, the Fiat 500 cabriolet is both affordable and stylish.
Porsche 718 boxster
If you are after everything the convertible lifestyle offers, then look no further than the Porsche 718 Boxster. With 2.0 and 2.5 versions available for business contract hire today, you could be driving this extremely desirable car before a week is out!
The £650+ lease cost may be out of the range for some, but it does reflect the quality and luxury of this sought-after car.
What is the cheapest convertible car?
While the Fiat 500 represents one of the best deals on the market today, it's the Mazda MX-5 that really shines, providing a convertible modern sports car to fit in almost every leasing budget.
Starting at under £175 per month, this popular car is good for both city life and long stretches of winding country roads to get away from it all. Give us a call at Complete Leasing today to find out more!
Leasing a convertible in the UK
While we may not have the relentless sun of Arizona or Dubai, Britain is a popular location for driving a convertible. Our mild summers and lush countryside provide an environment that makes owning one of these enticing vehicles an absolute dream.
At Complete Leasing, we work with a wide range of finance companies and dealers in order to bring you the largest range of affordable convertibles possible. Whether you are after a city-centric cost-effective vehicle like the Smart ForTwo cabriolet or a suave business car like the BMW 4 series convertible, we can get it for you on a deal to rival anyone.
Give us a call today or fill in our short contact form to have someone call you back at a time convenient to you and we'll get you on the road with your perfect car as soon as possible.
Call Us Free on 0800 080 7042
We can help you with all your leasing needs, get in touch with us today